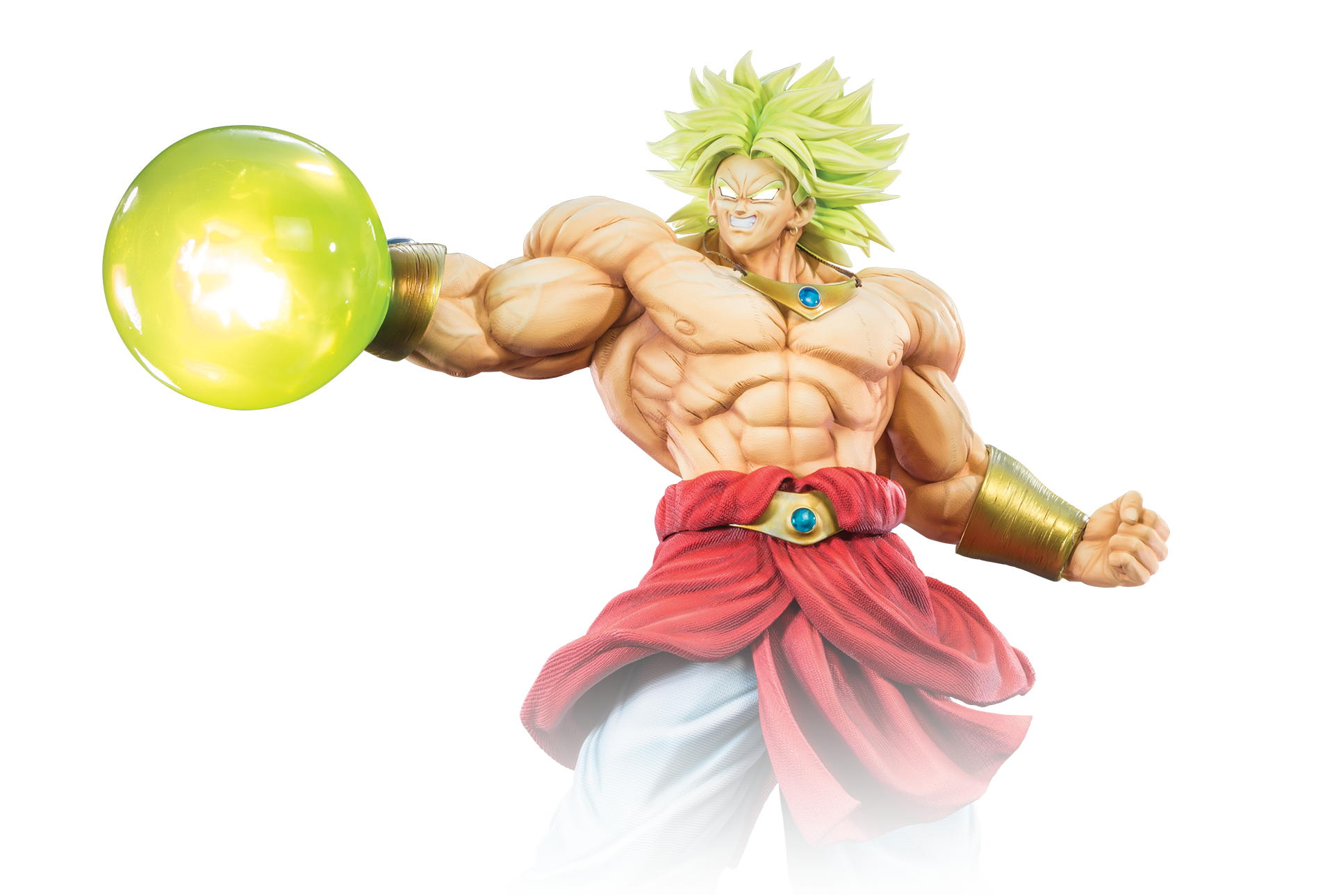 Broly - Legendary Super Saiyan King Of Destruction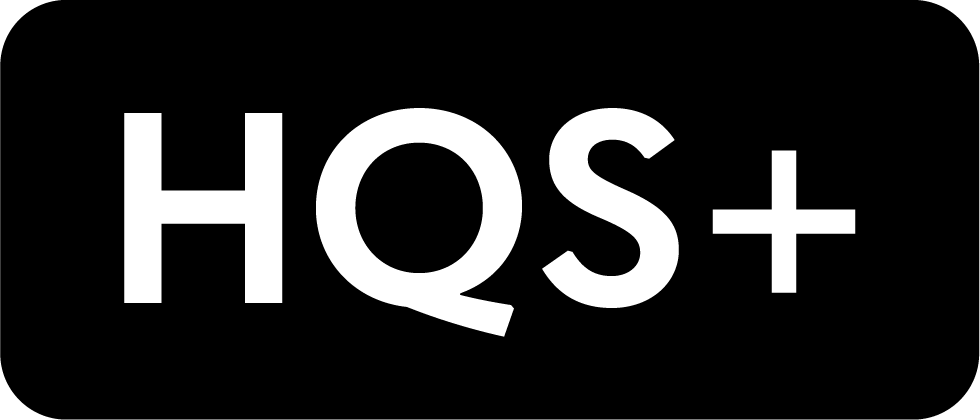 >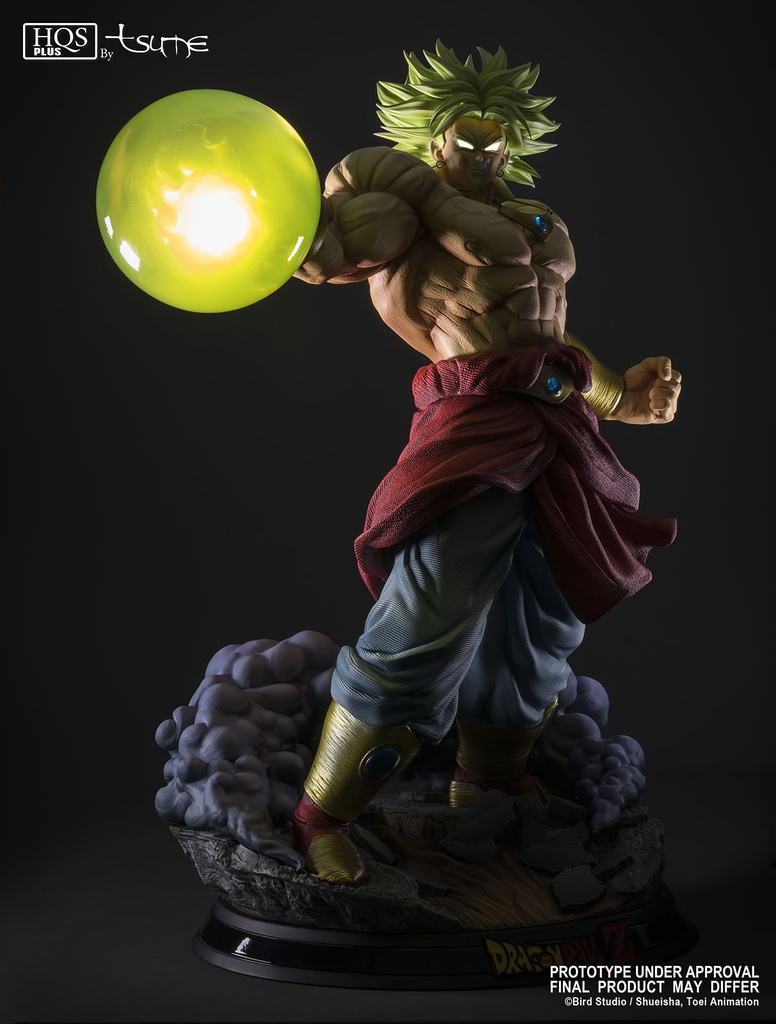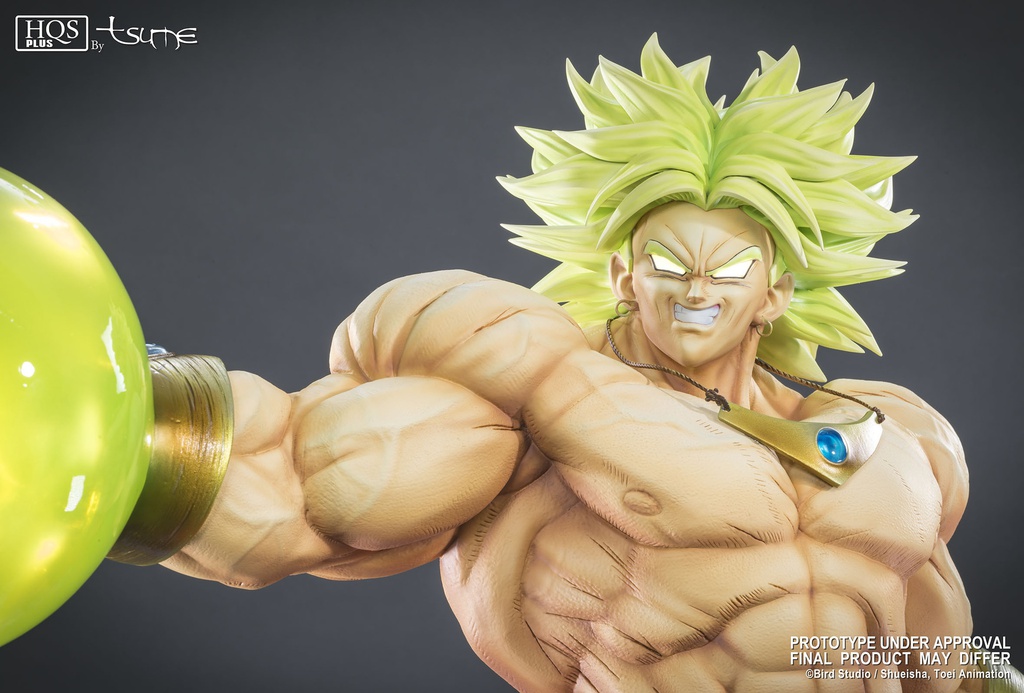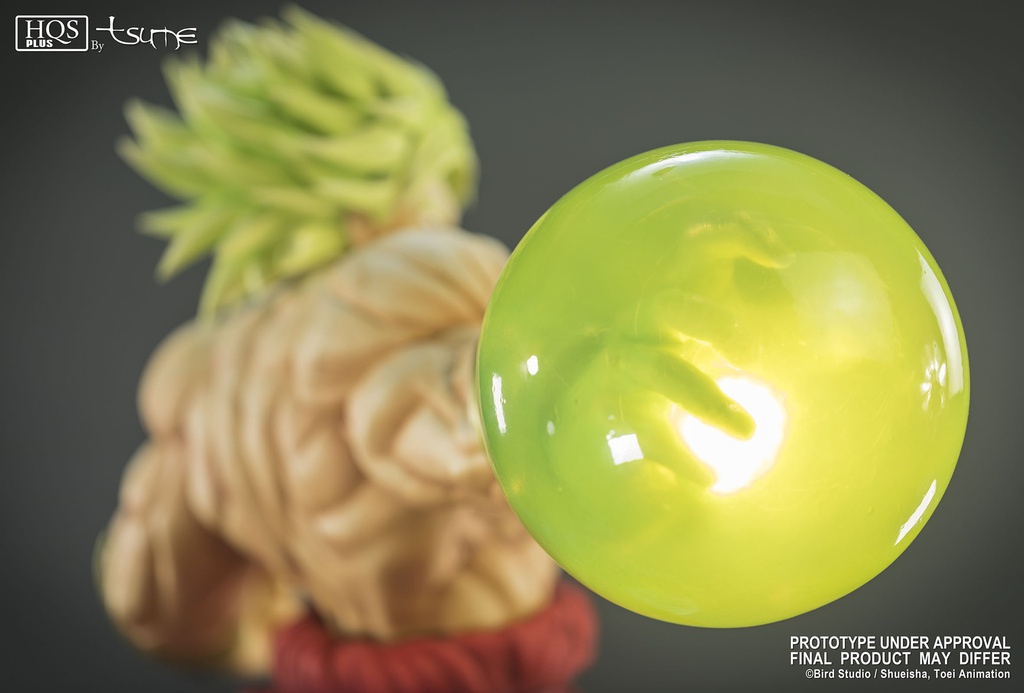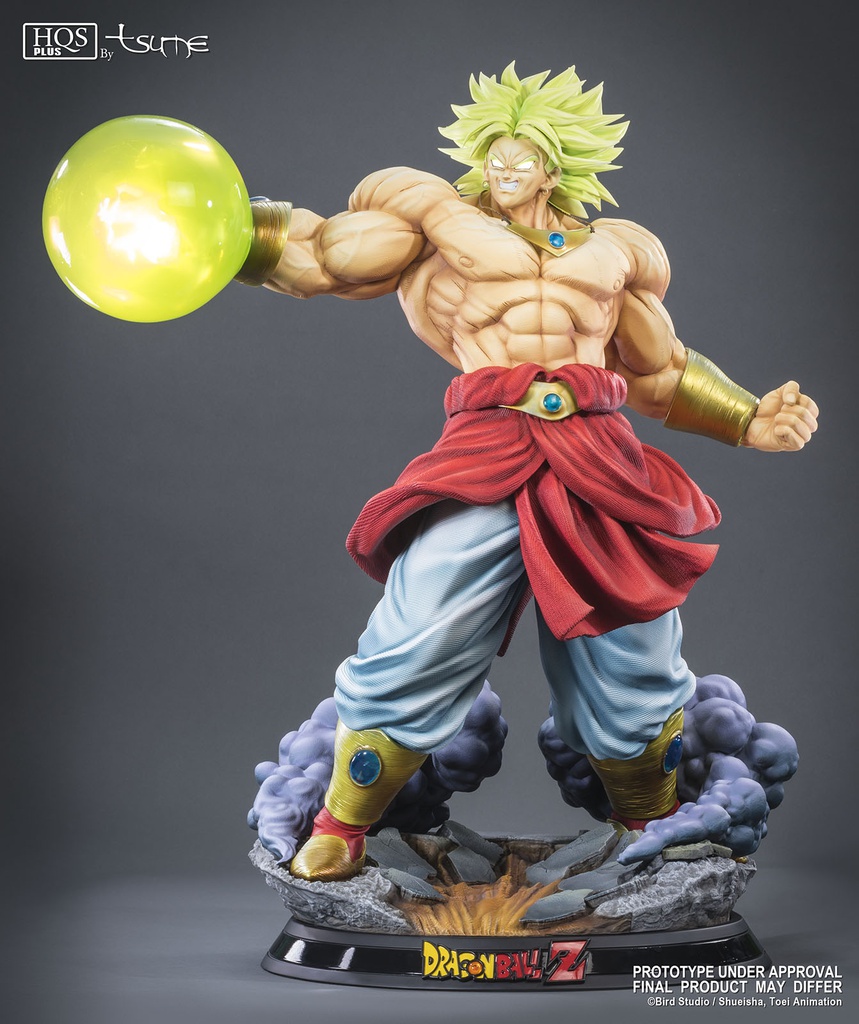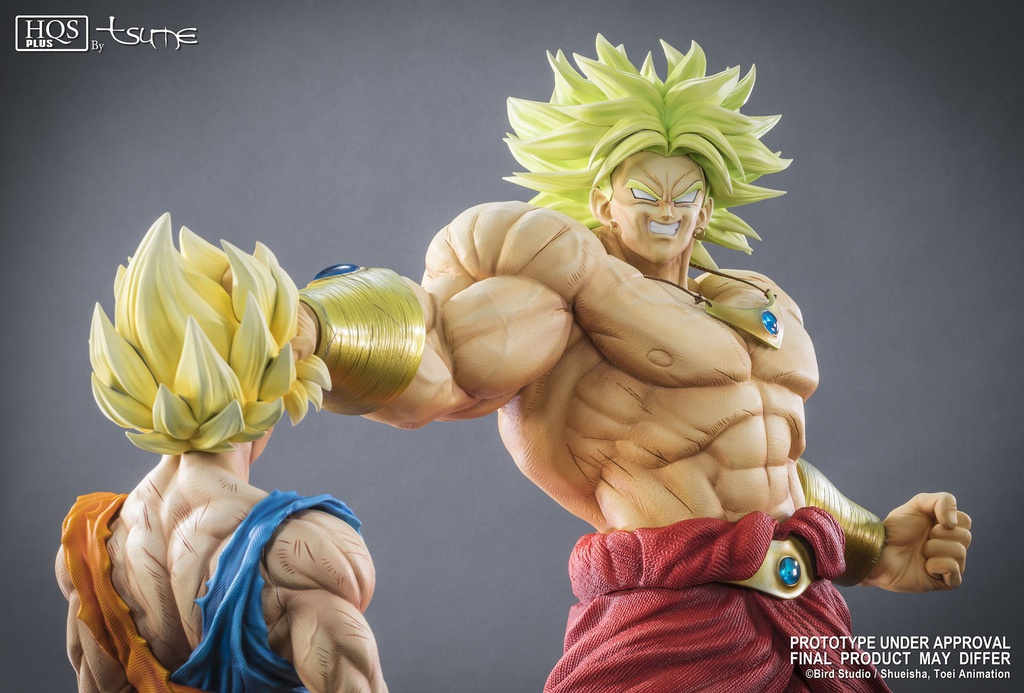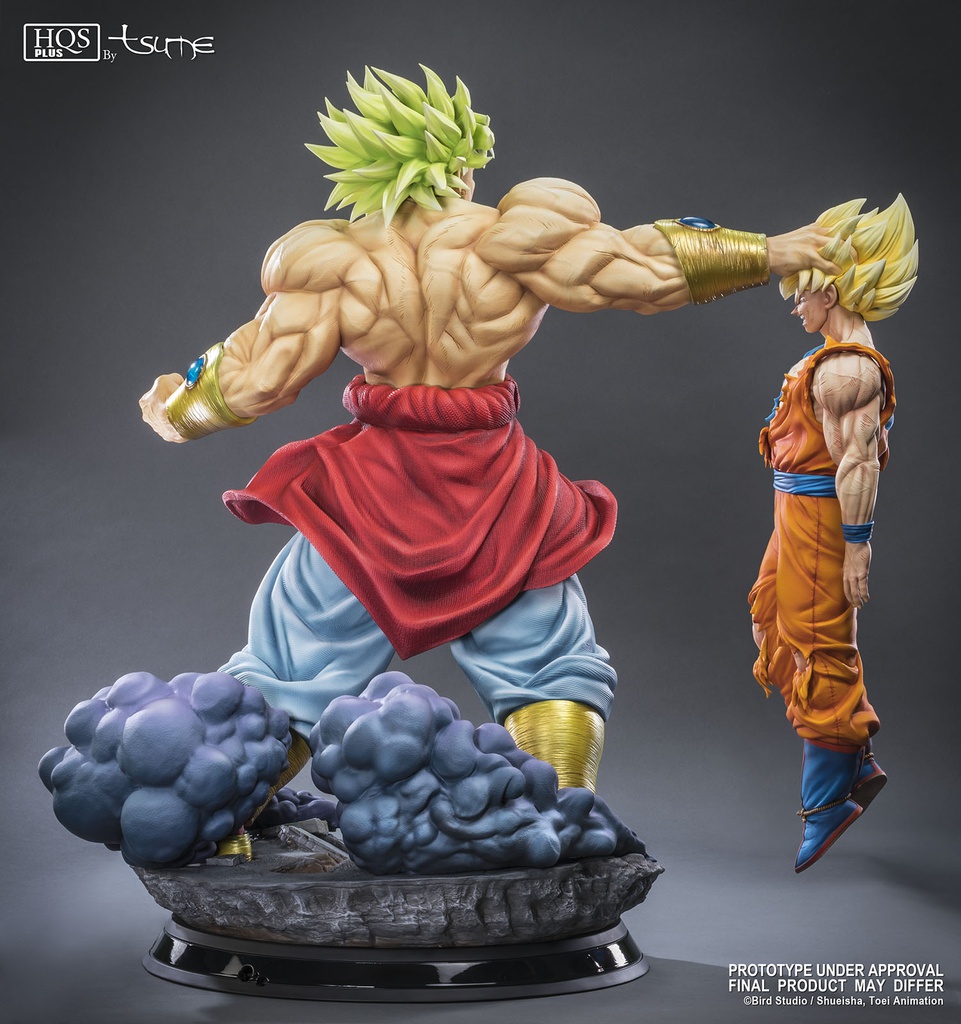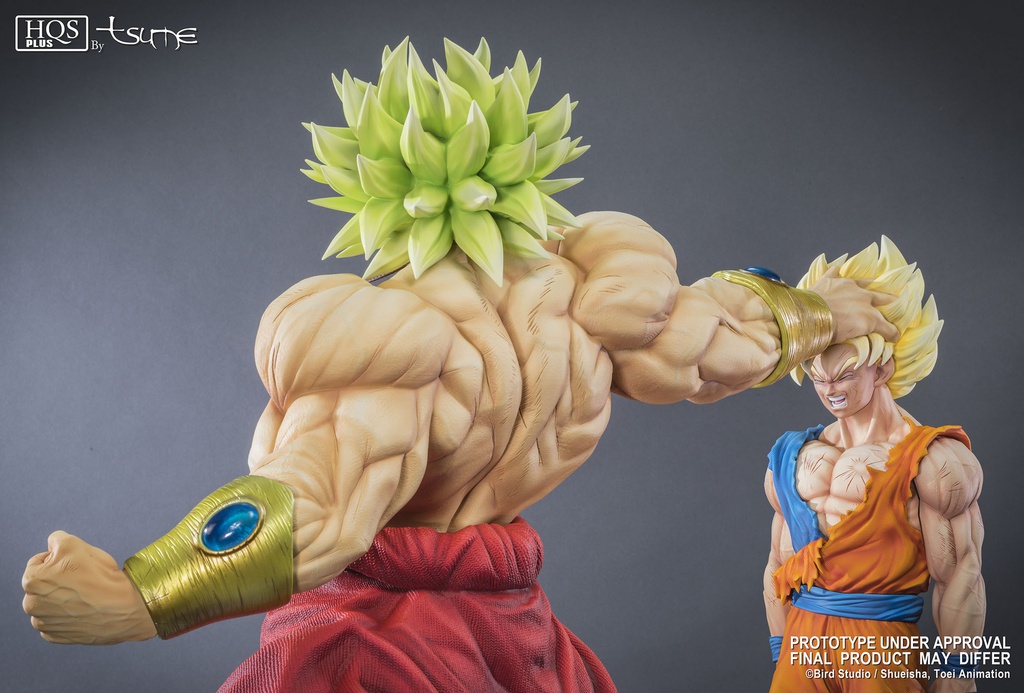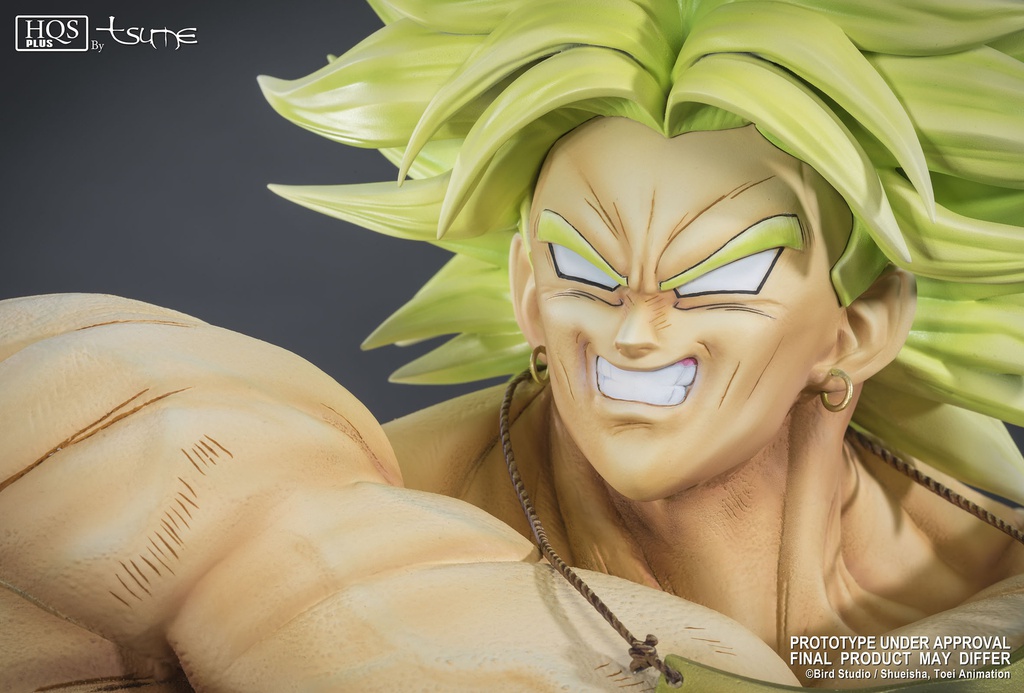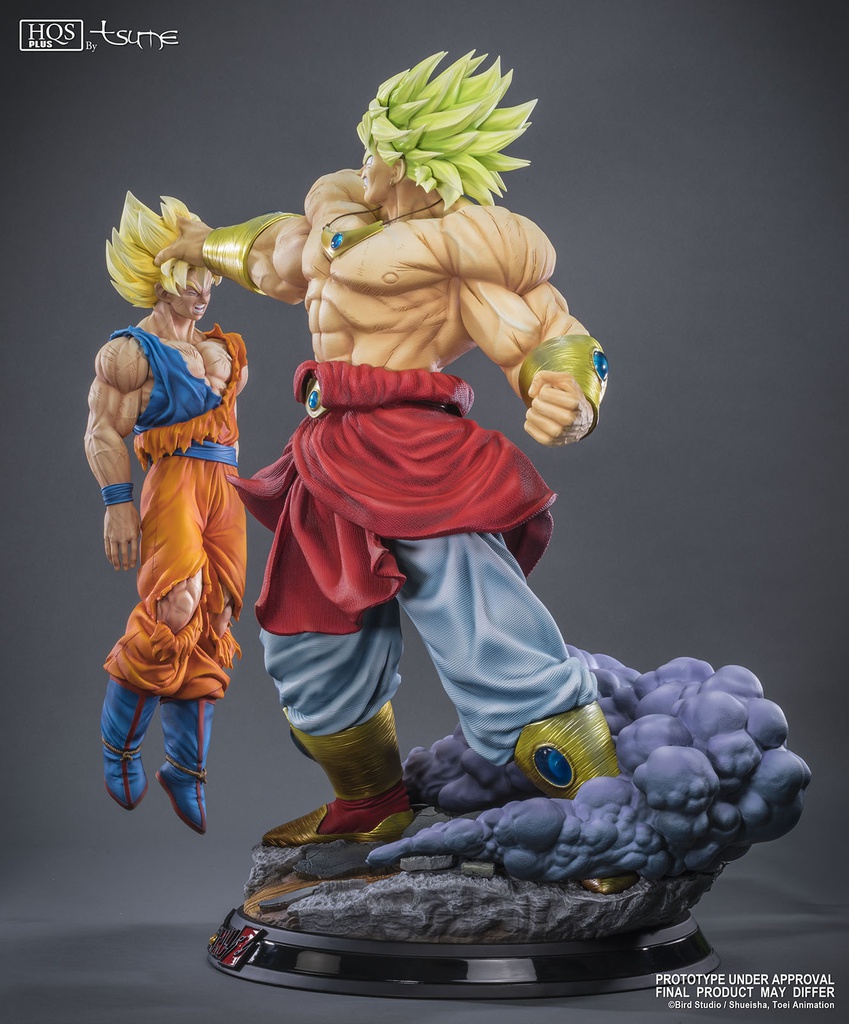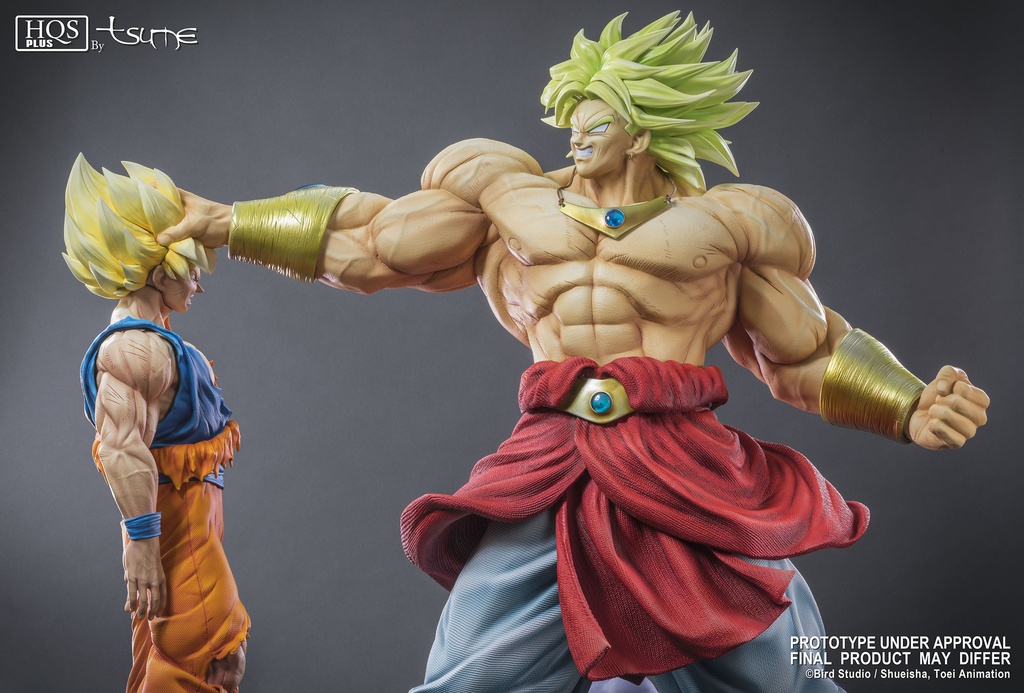 CARACTÉRISTIQUES
Artistic direction / 2D Concept:
Tsume Team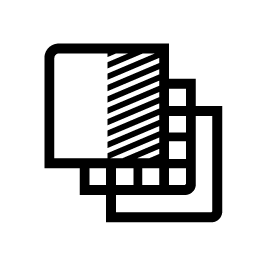 Resine - PVC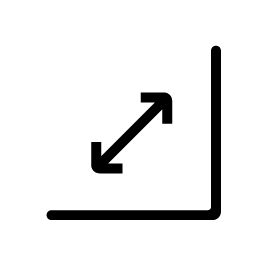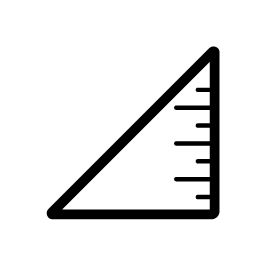 H: 76.1 cm - D: 43.6 cm - W: 68.4 cm

3r Quarter 2019*

The Legendary Super Saiyan arrives in a collector edition at TSUME !
In this "King of Destruction" edition, an alternate bust shows him preparing to fire one of his destructive Kikoha. Combine it with the lower body of Broly to power the LED and light up the Kikoha and his eyes, unleashing the full power of the Legendary Super Saiyan!
Information:
Designed by Akira Toriyama and created by Shigeyasu Yamauchi, Broly appears for the first time in the movie  "Dragon Ball Z: Broly - The Legendary Super Saiyan".  Due to his popularity, he made a come back in another movie "Dragon Ball Z: Broly - Second Coming". 
We wanted to pay tribute to his power by adapting the scene where he dominates his fight against Goku and holds the powerless heroe by the head.
The 1/4 th scale highlights the impressive stature of the Saiyan and allows for finer details and textures of the bodies and diorama elements.   
Materials: 
Some materials are still to be confirmed (see picture). Factory tests will allow us to determine which materials are best for those elements. A confirmation of the materials used will be put online at the beginning of 2018.
Scale 1/4. Edition: 1500 pieces.
Estimated delivery date: 3rd quarter 2019*.
© Bird Studio / Shueisha, Toei Animation