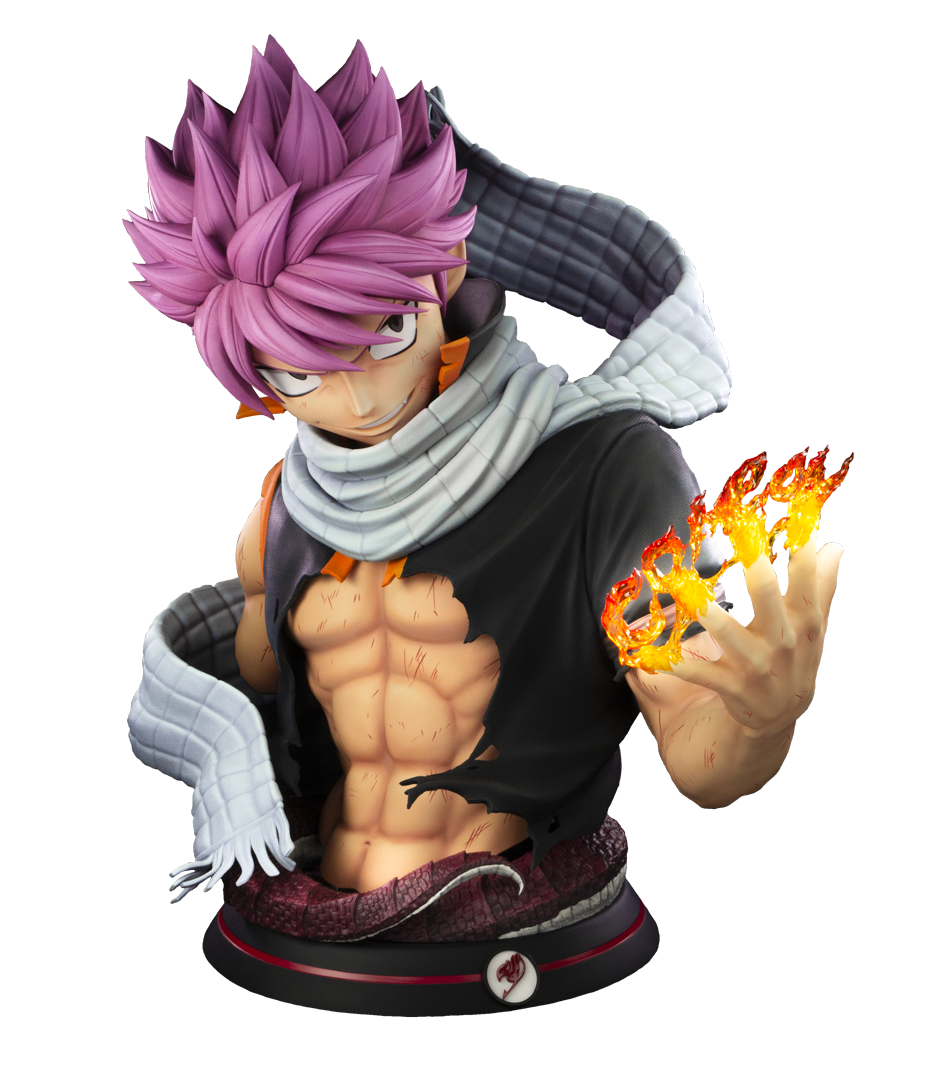 Natsu Dragneel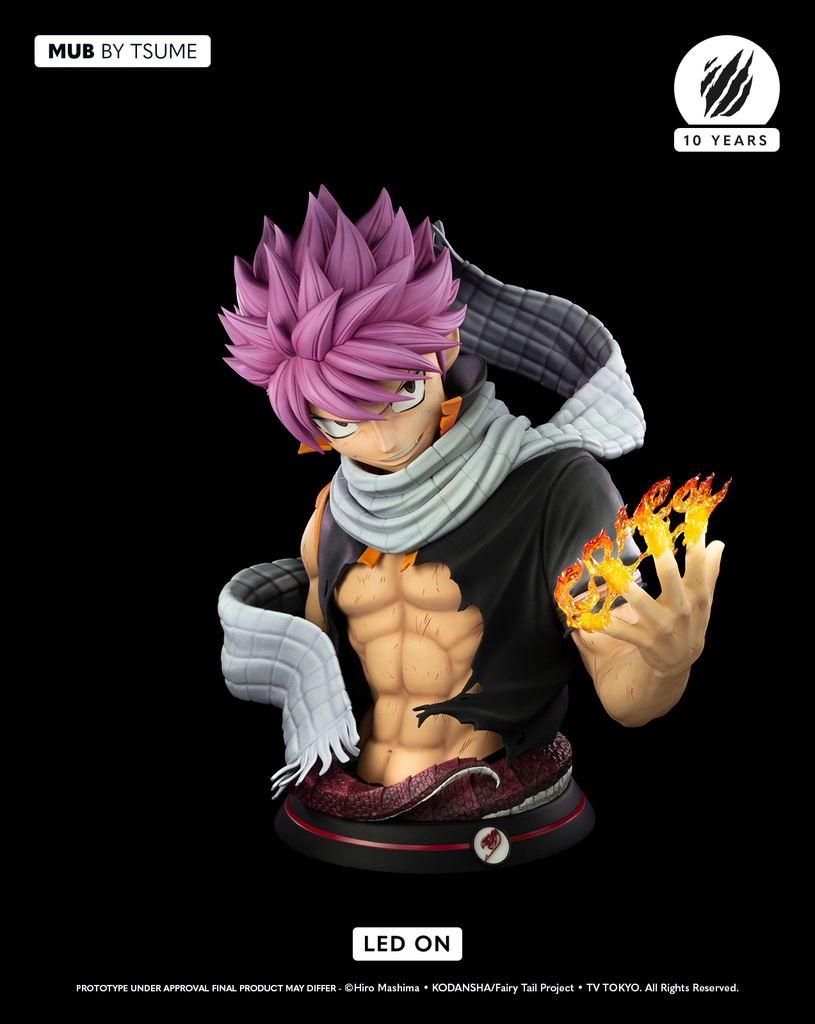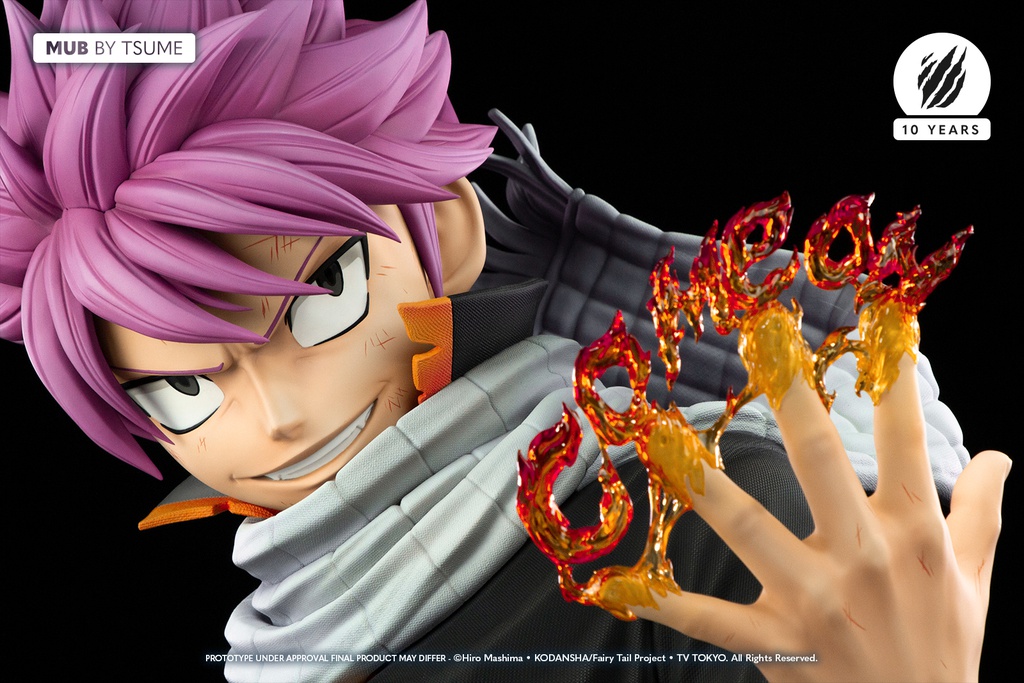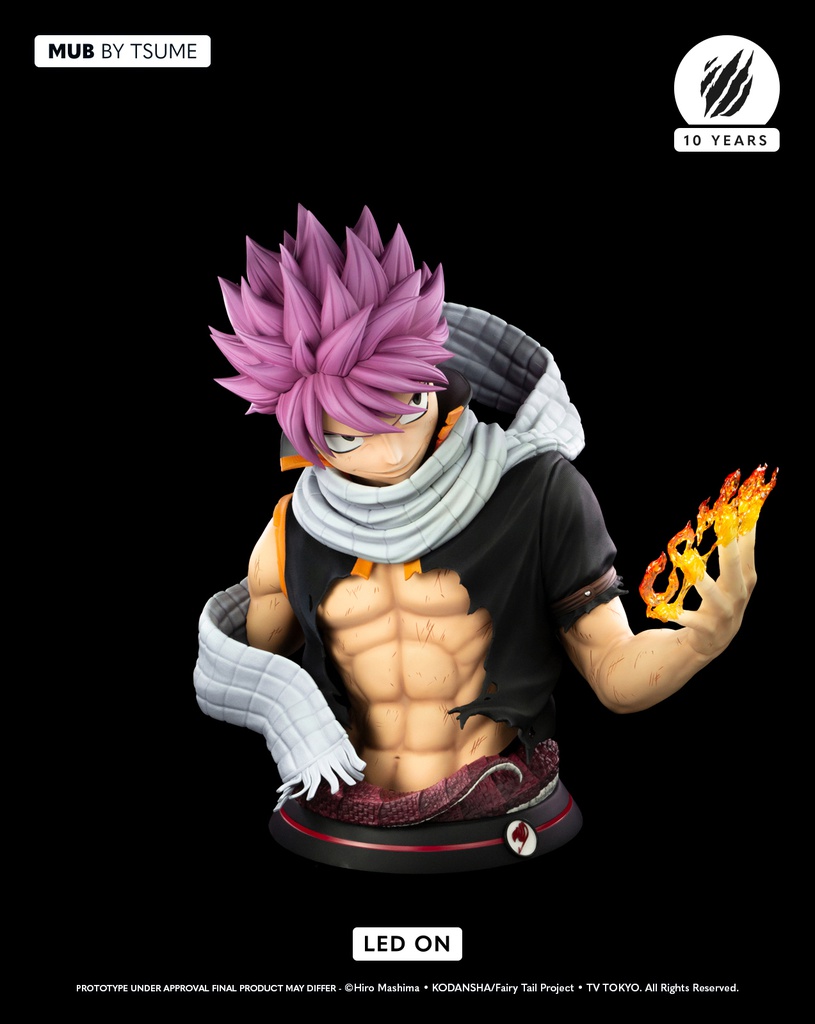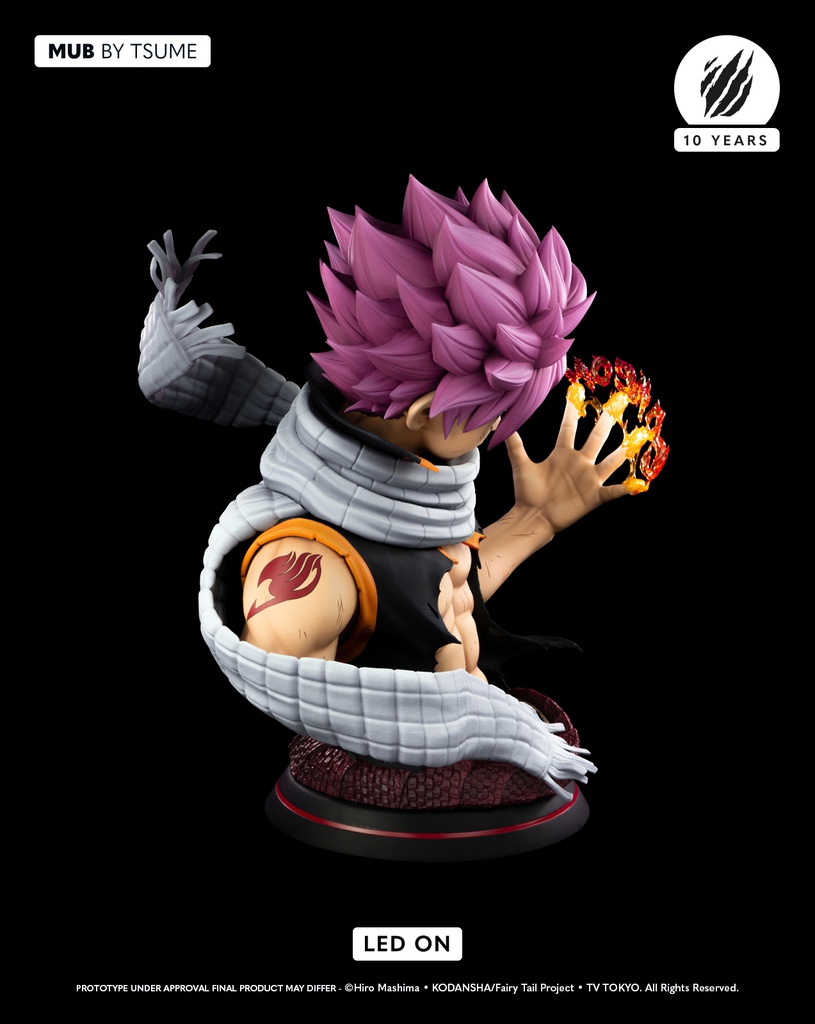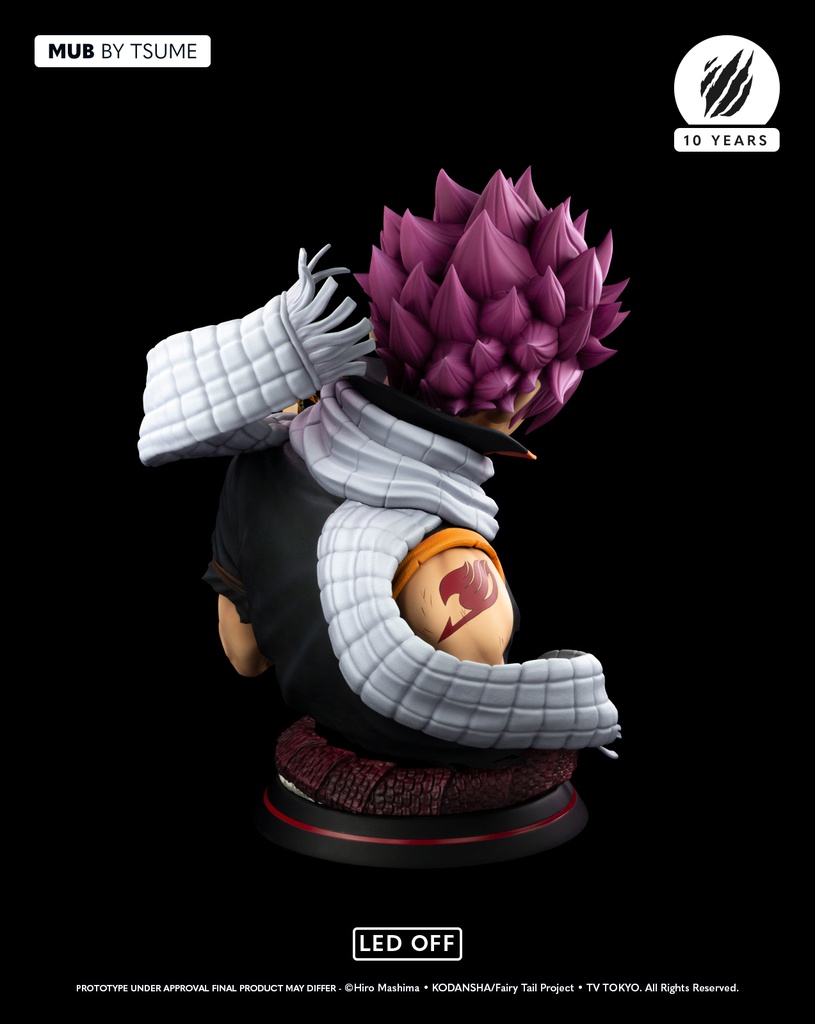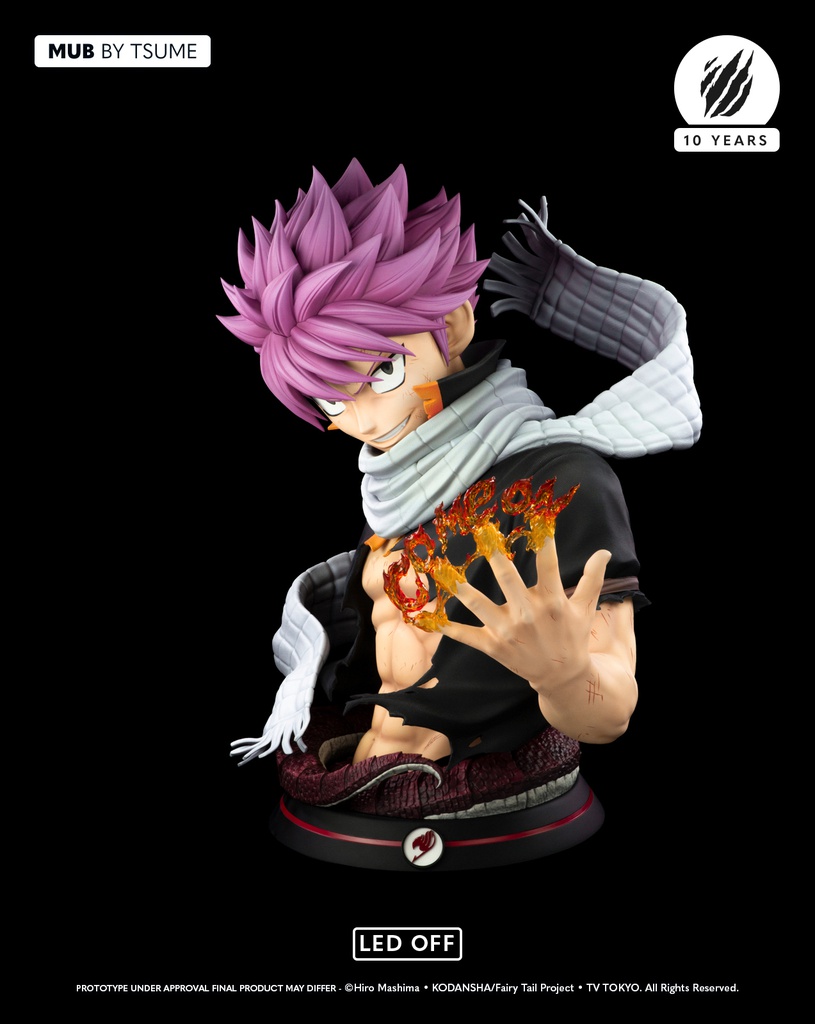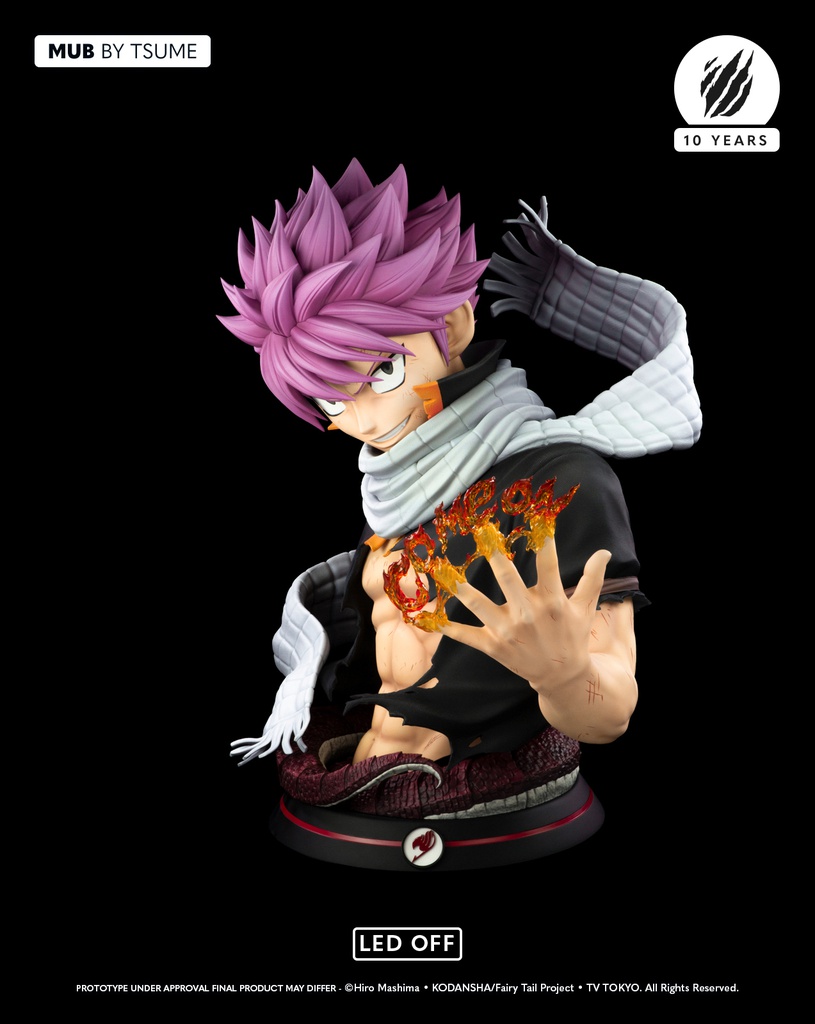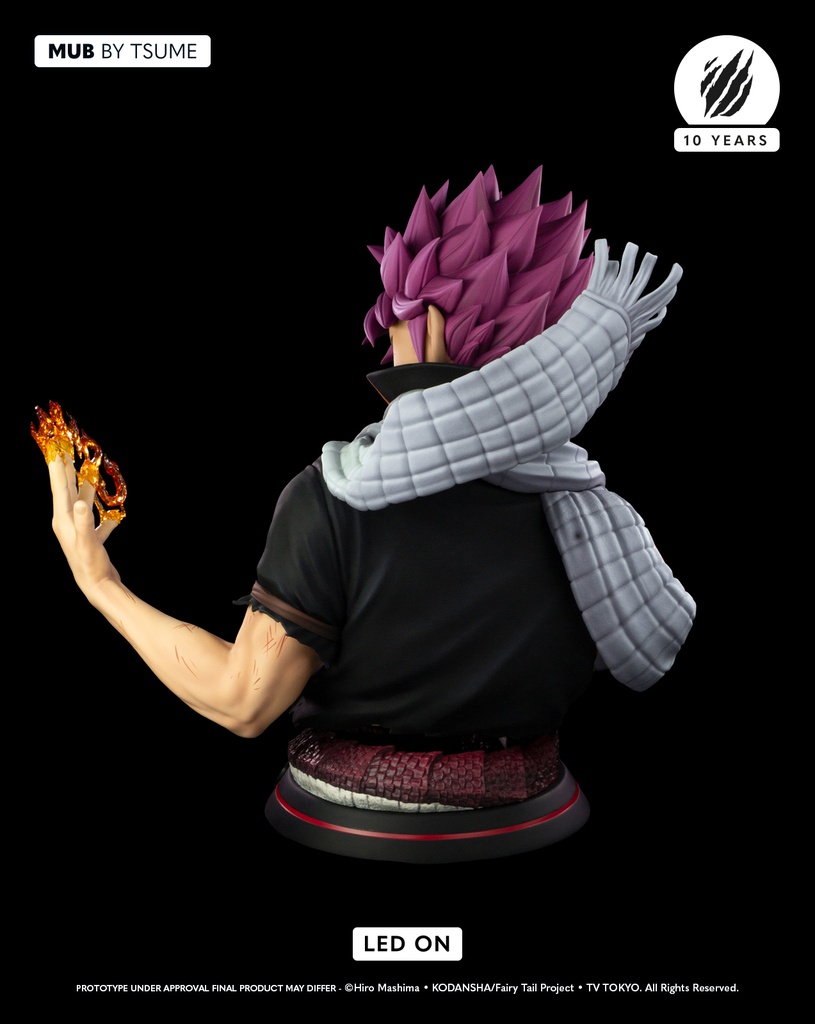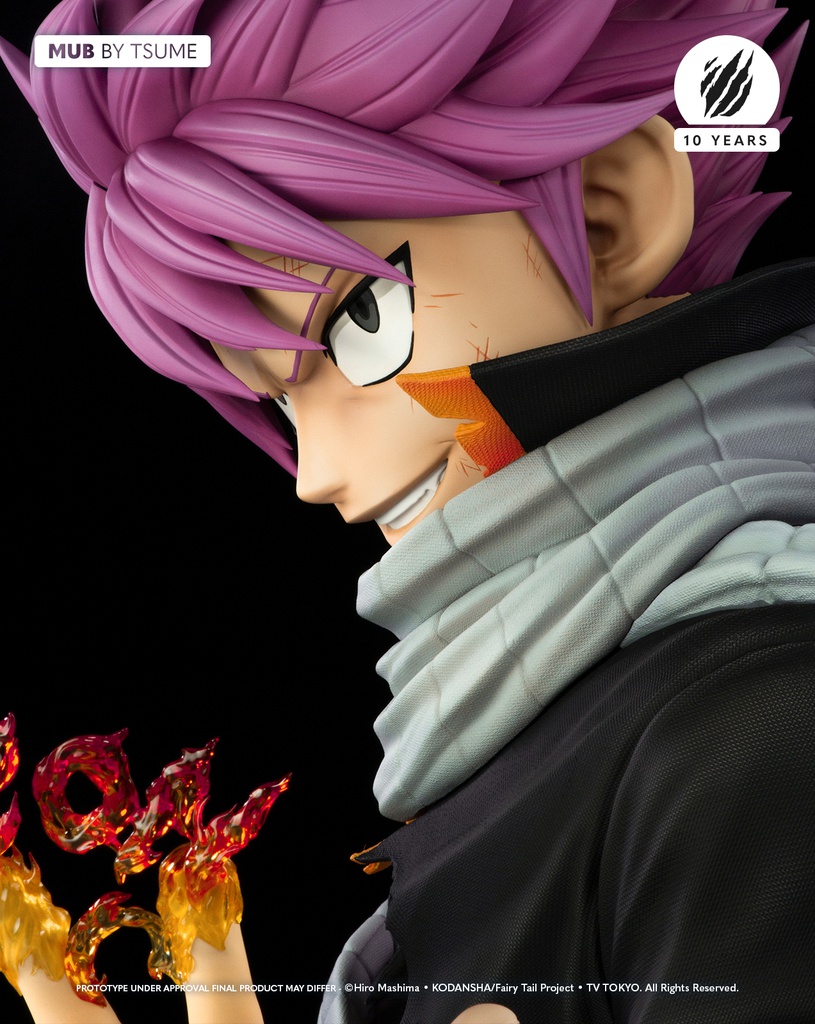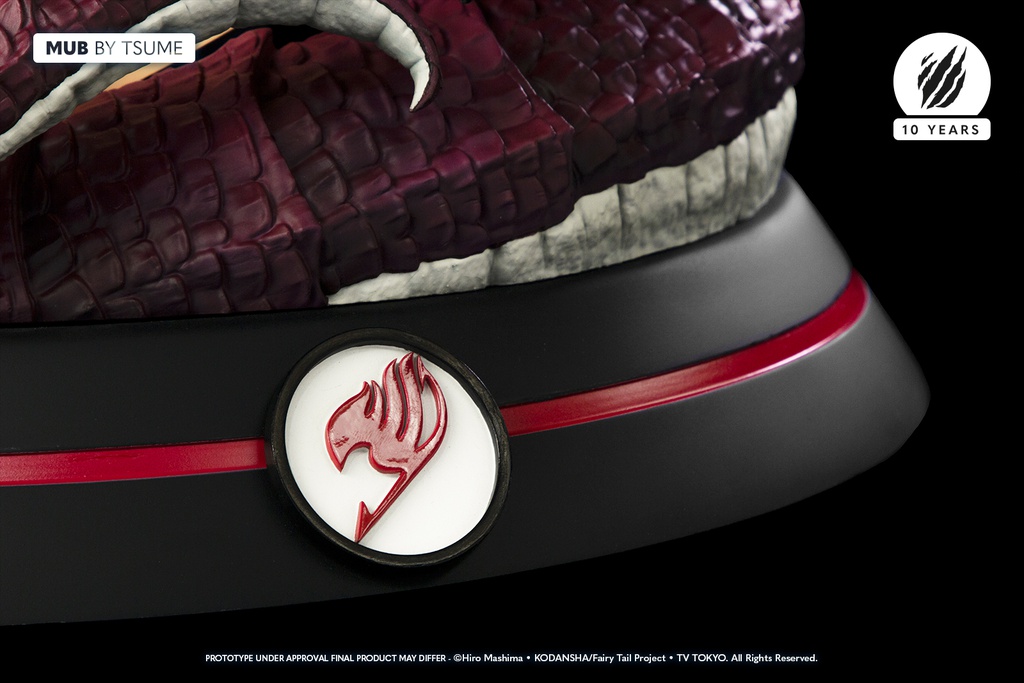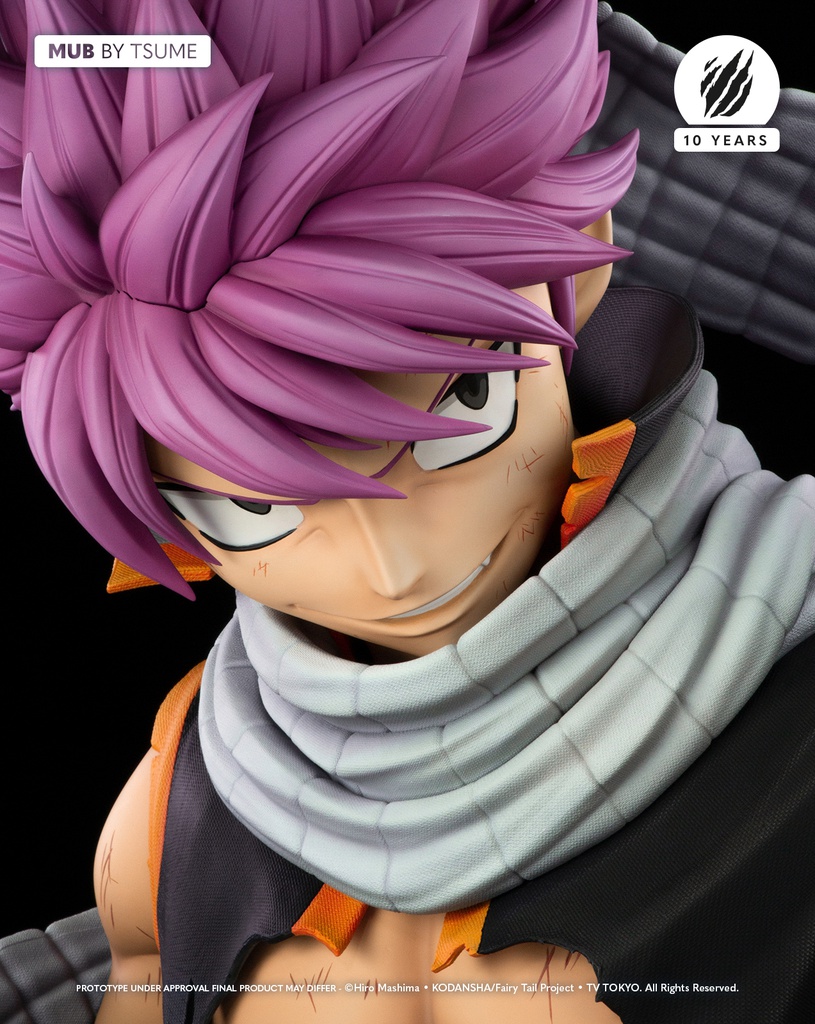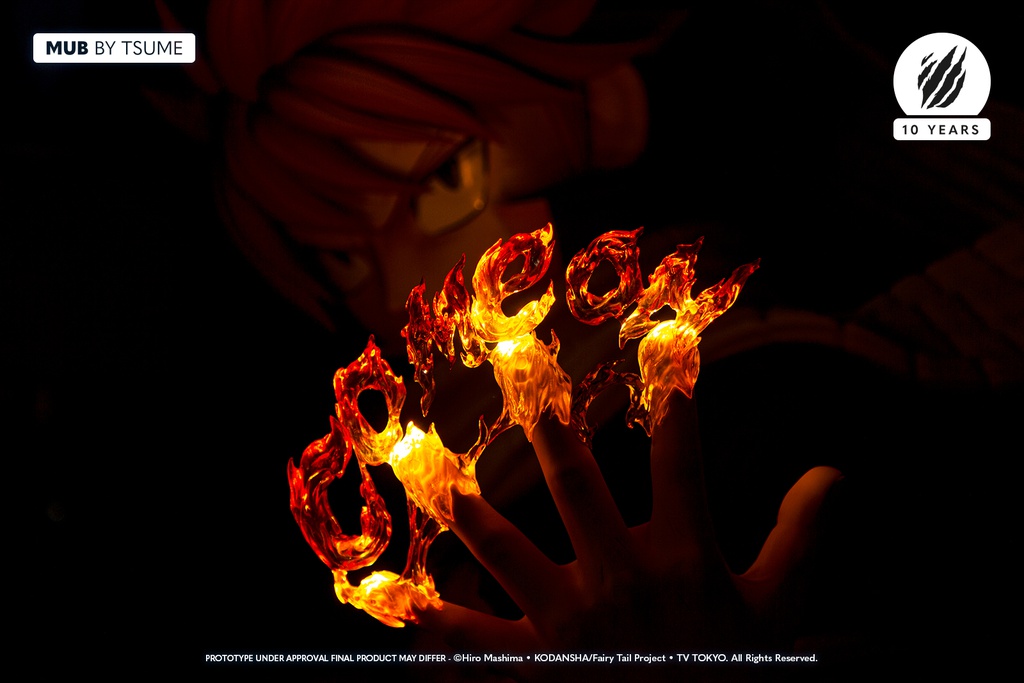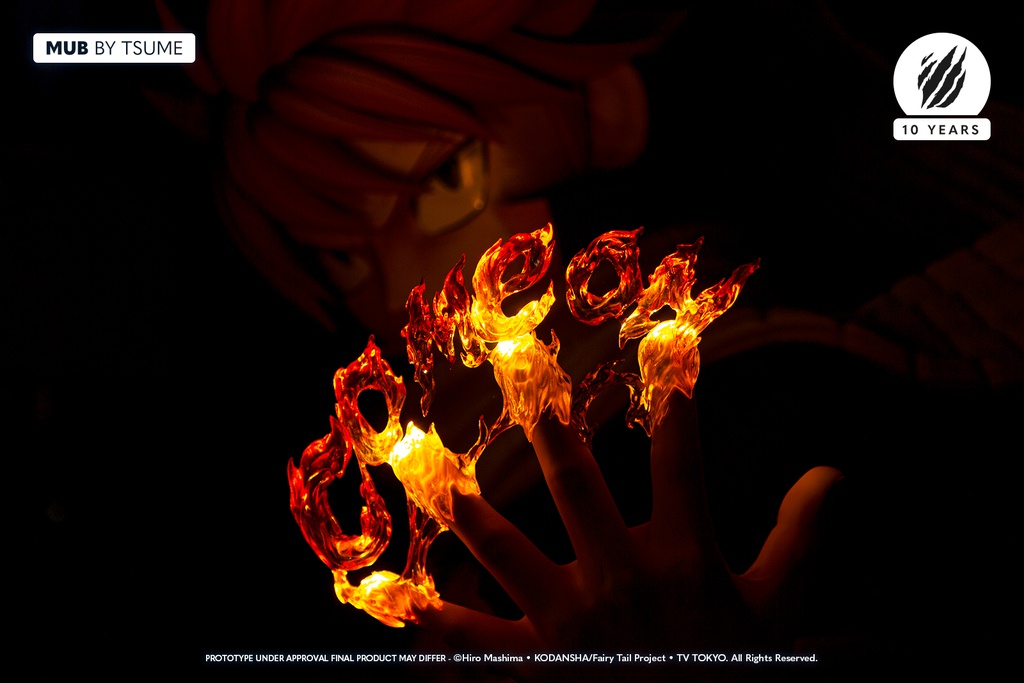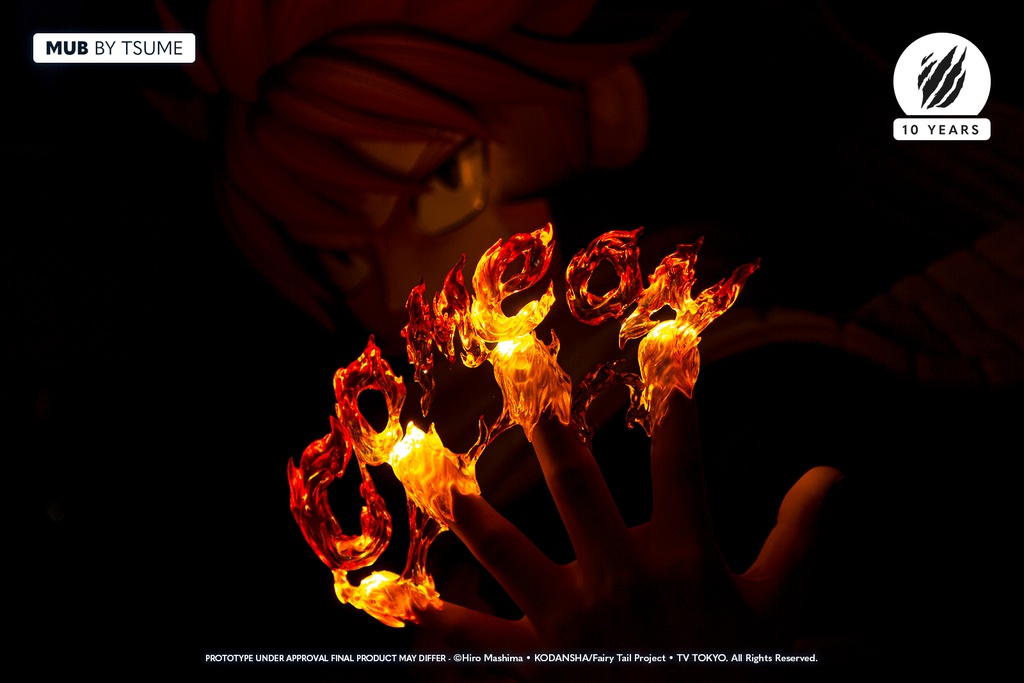 CHARACTERISTICS
Artistic direction / 2D Concept:
Tsume Team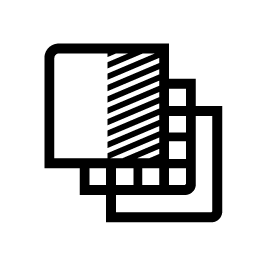 Polyresin, PVC, magnets, LED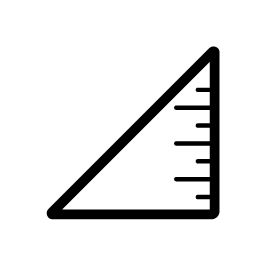 73 x 52 x 75 cm

S2 2022

1000 Pieces

Come on !
We are witnessing here the fight between Natsu and Gajeel of Fairy Tail and the Twin Dragons of Sabertooth during the Grand Magic Games. As Sting and Rogue finally seem to gain the upper hand thanks to their Dragon Force, Natsu decides to get Gajeel out of the fight by pushing him into a cart going away. Now, he can face his two opponents alone!
This bust of Natsu Dragneel challenging the Twin Dragons to fight says a lot about his burning, impulsive and exuberant personality. More than confident, he invites his opponents to deal with him by sending them a fiery message with his fingertips: "Come On"! Although his insistent gaze and his pupils narrowed at the sight of the transparent resin flames reflect his infallible determination, his cheerful smile shows his enthusiasm for the idea of fighting. A fight that will only end after leaving his two opponents in the dust.
©Hiro Mashima・KODANSHA/FairyTailProject・TV TOKYO. All Rights Reserved. Licensed by Kodansha Ltd., through MEDIATOON LICENSING
DOWNLOAD THE ASSEMBLY INSTRUCTIONS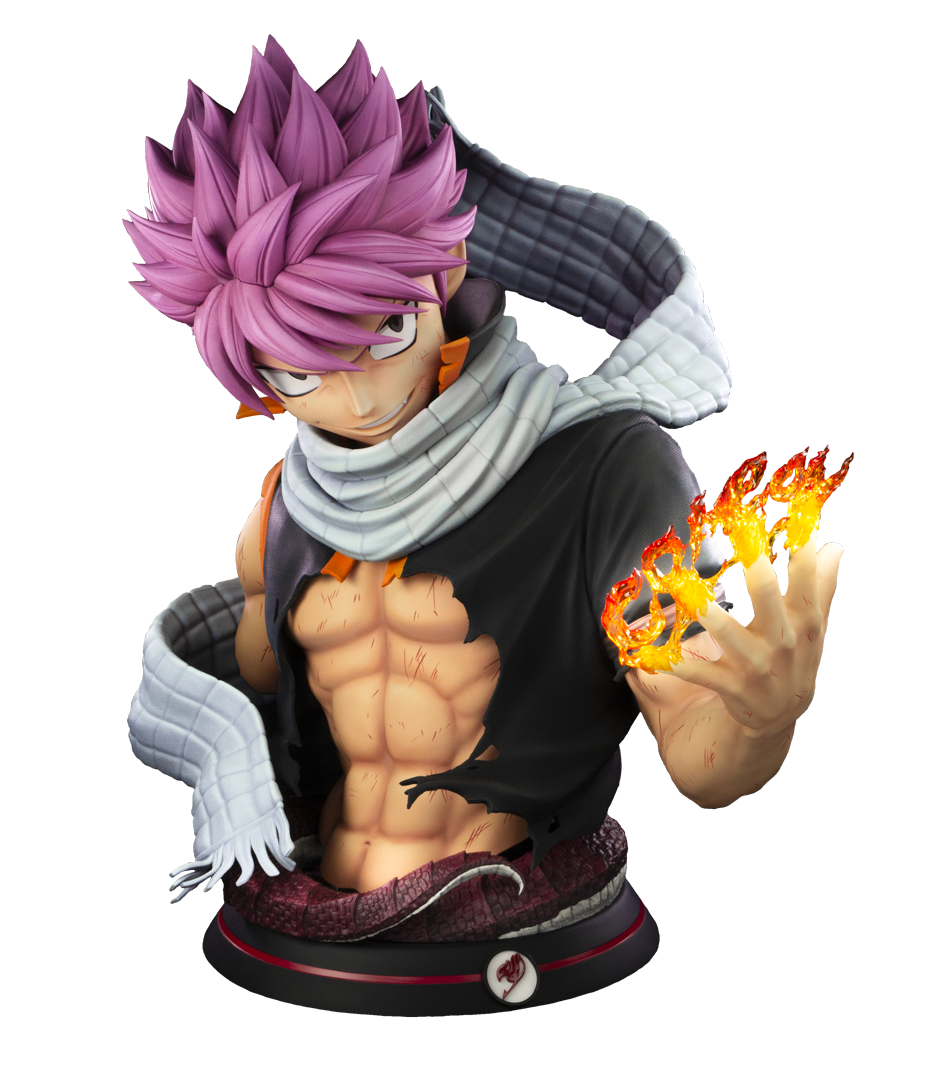 « I can take both of you on by myself. Go ahead, attack me at the same time! You're fired up! Ain'tcha? »


- Natsu to the Twin Dragons.