Itachi Uchiha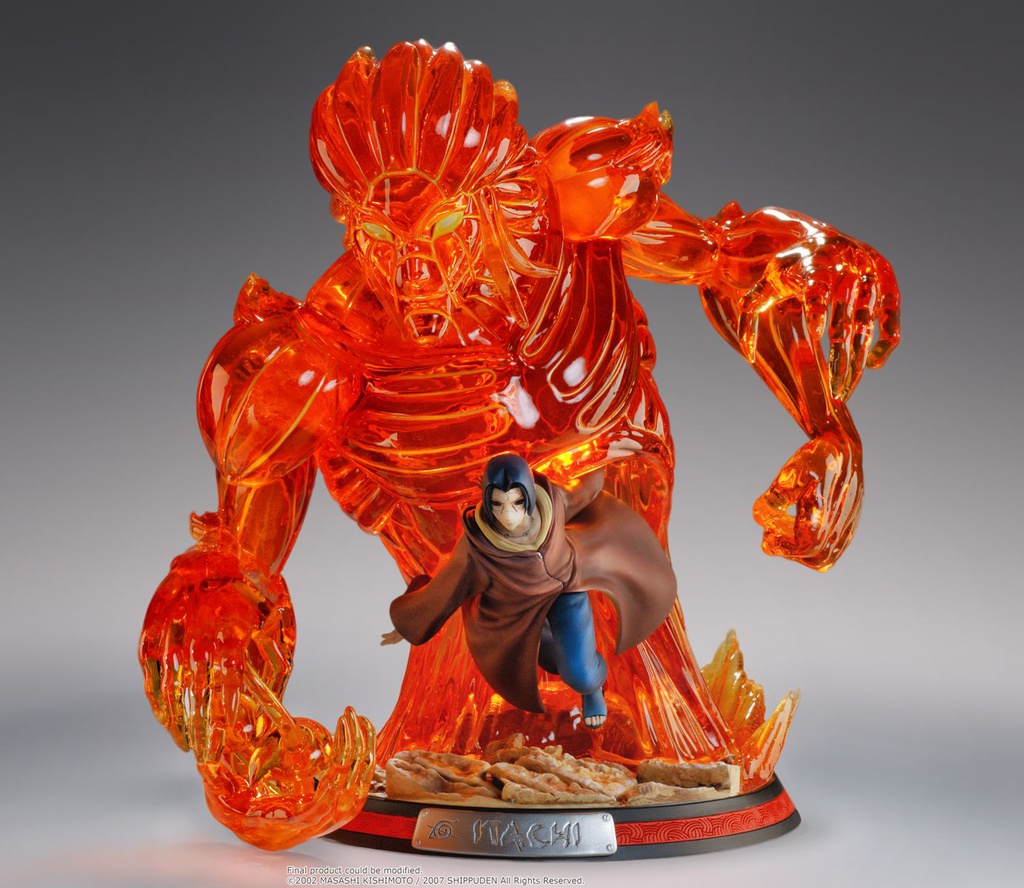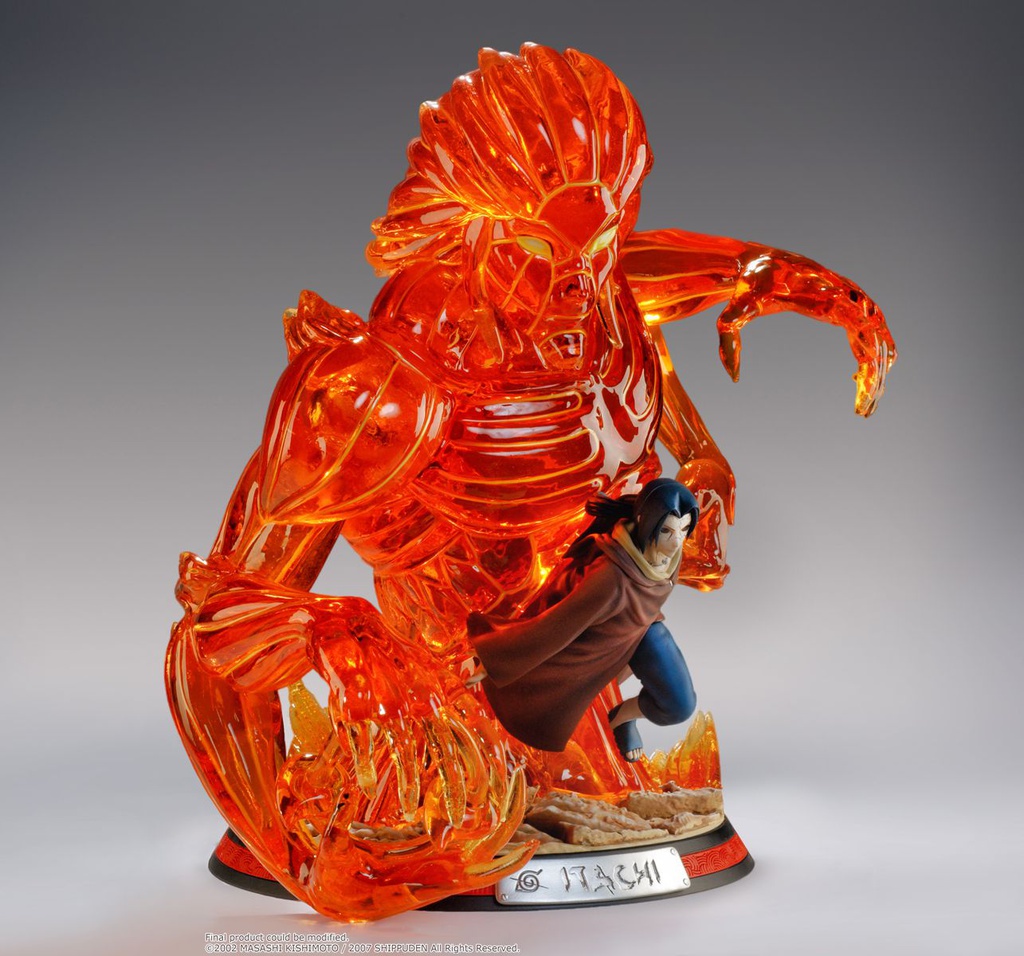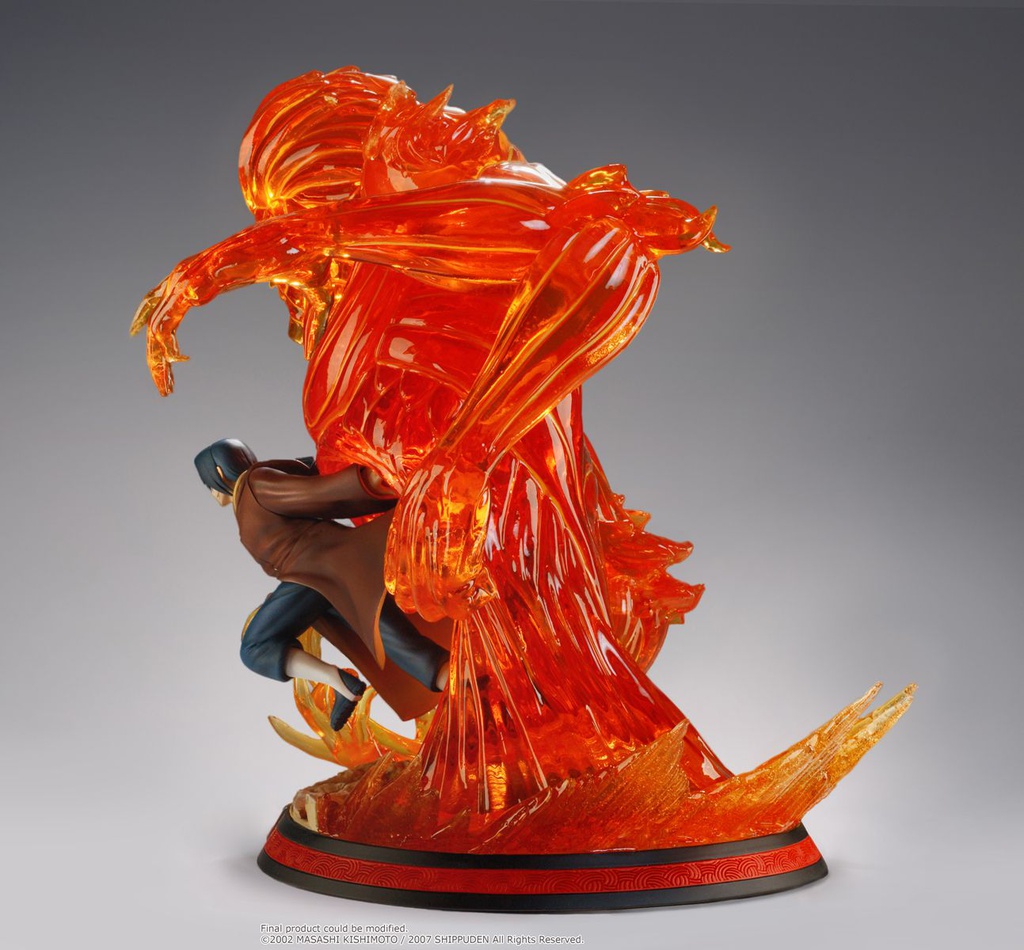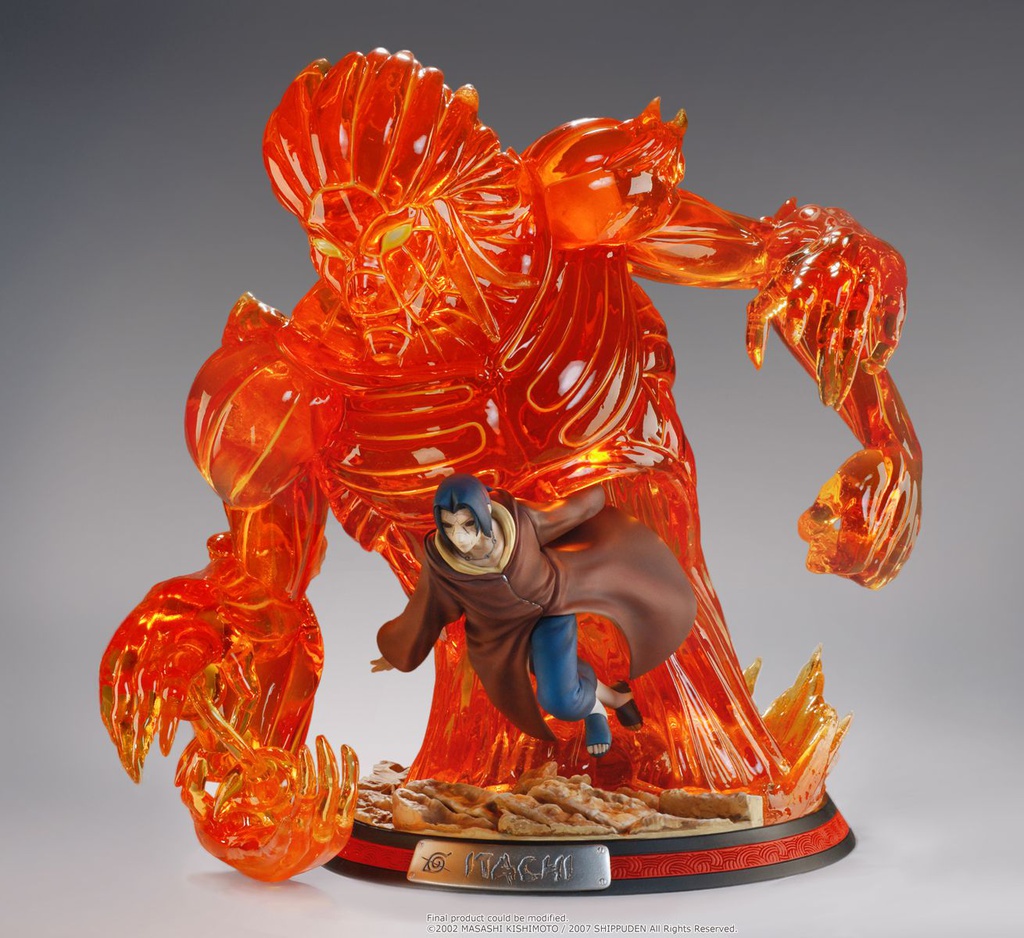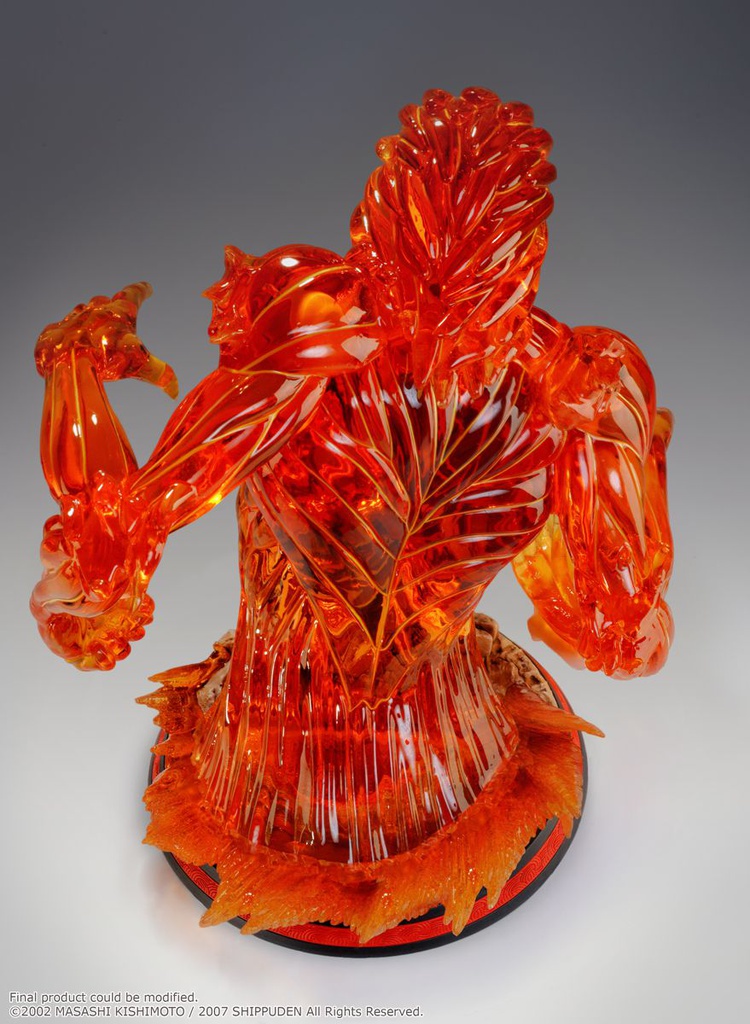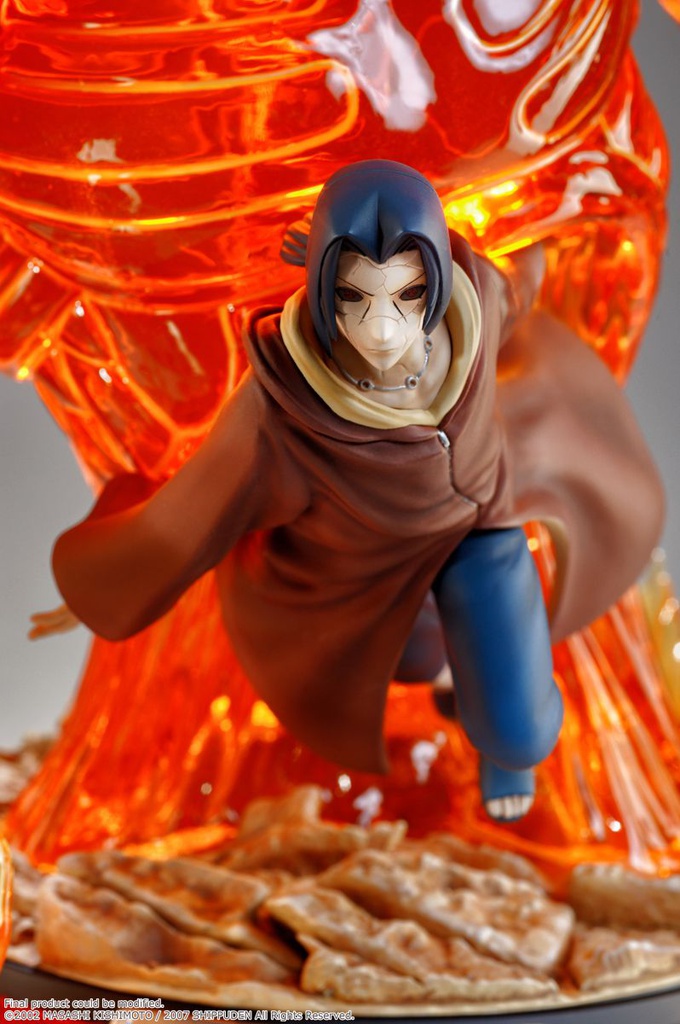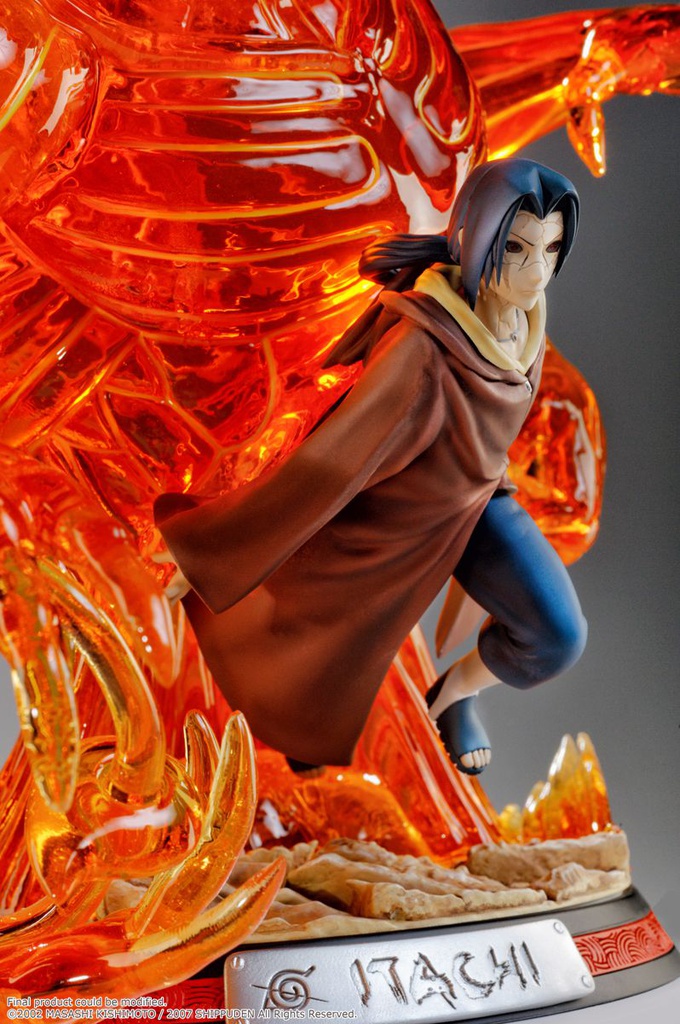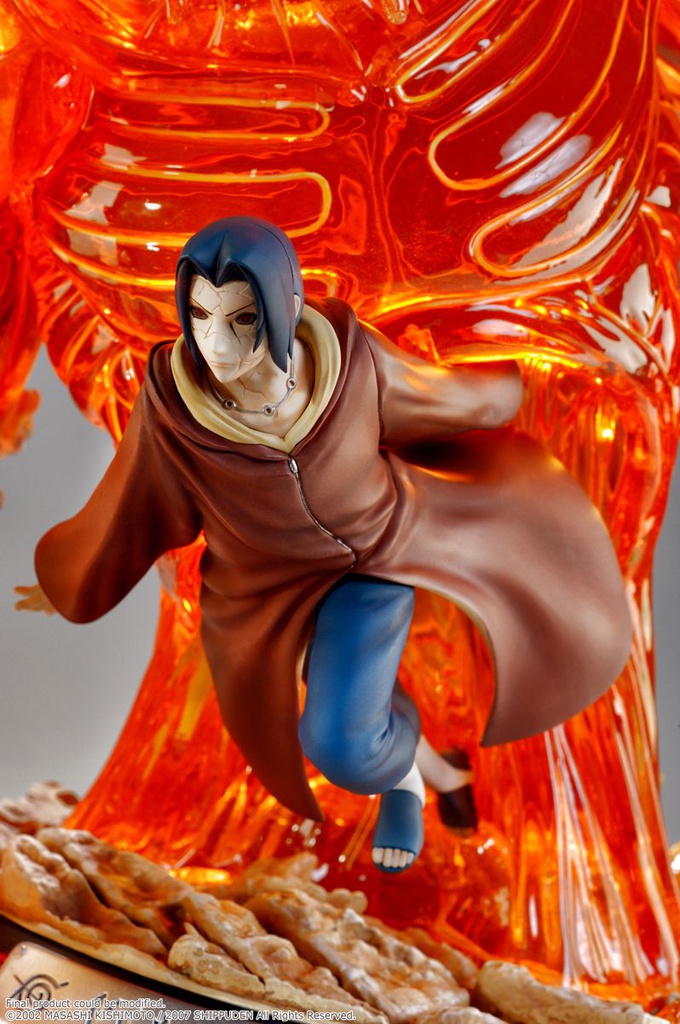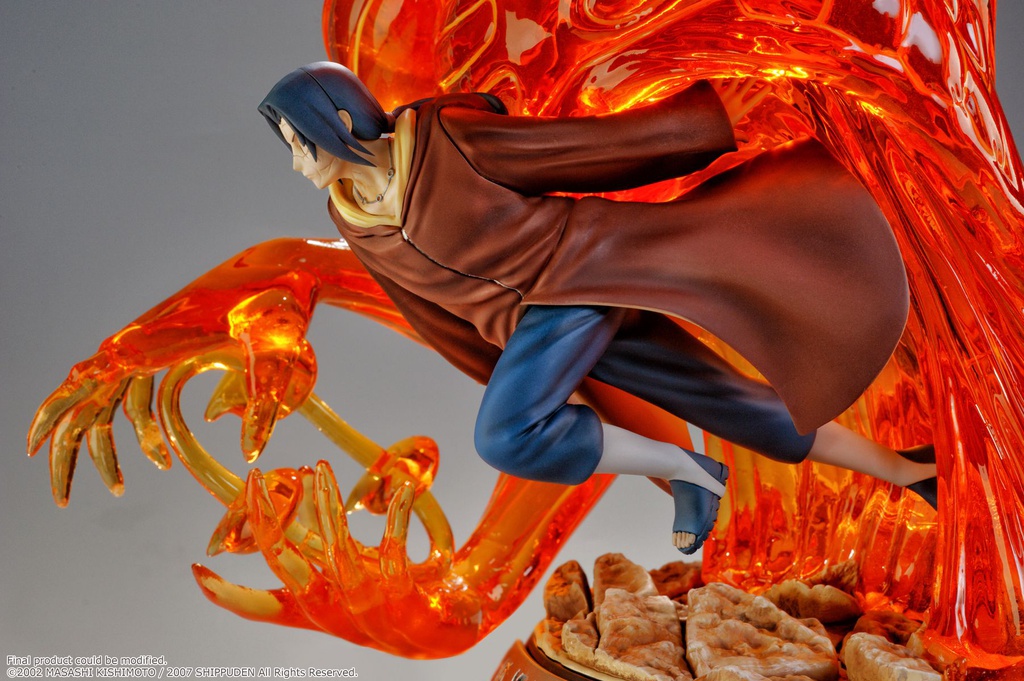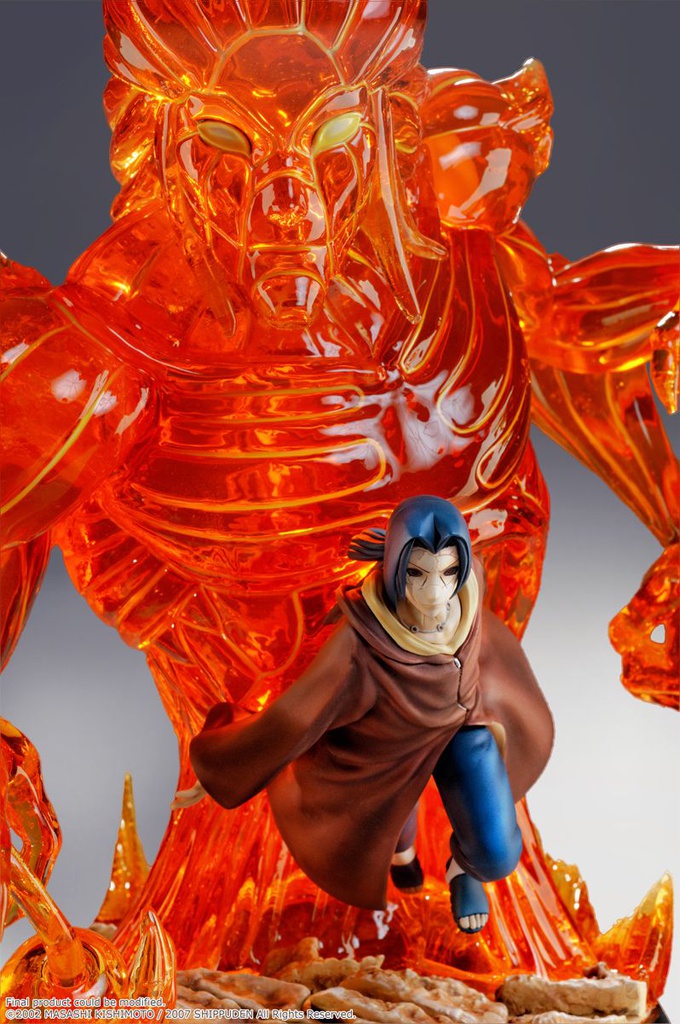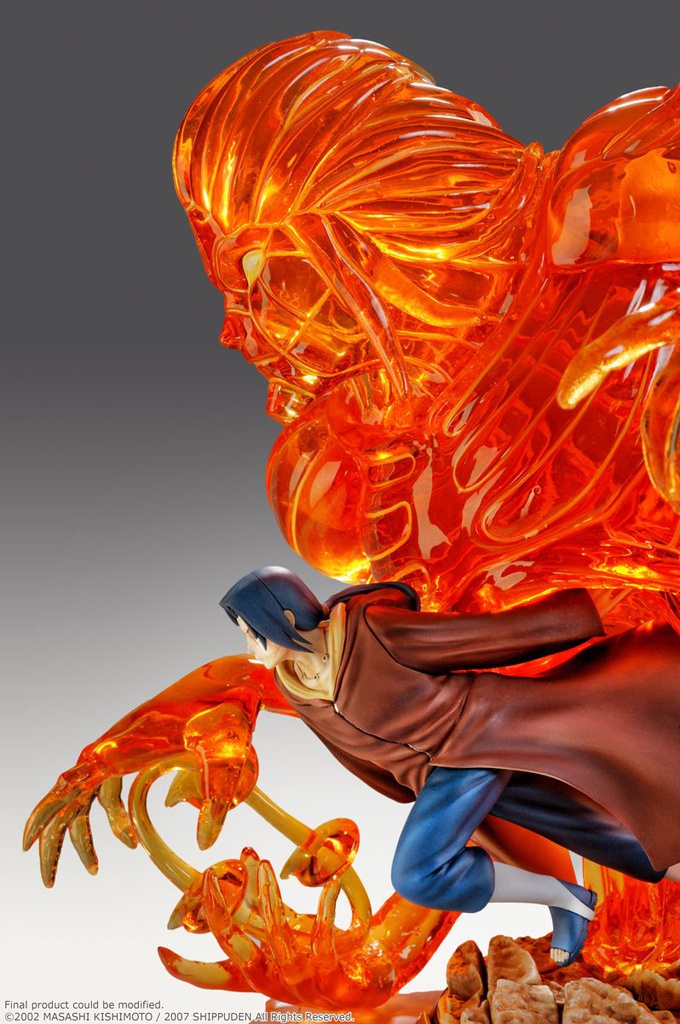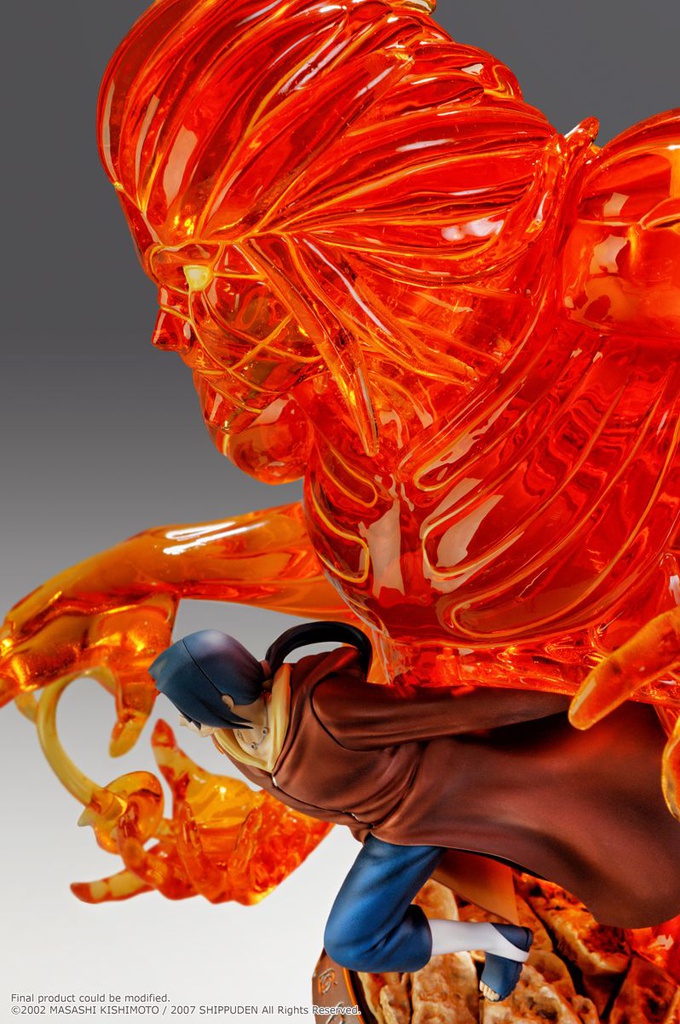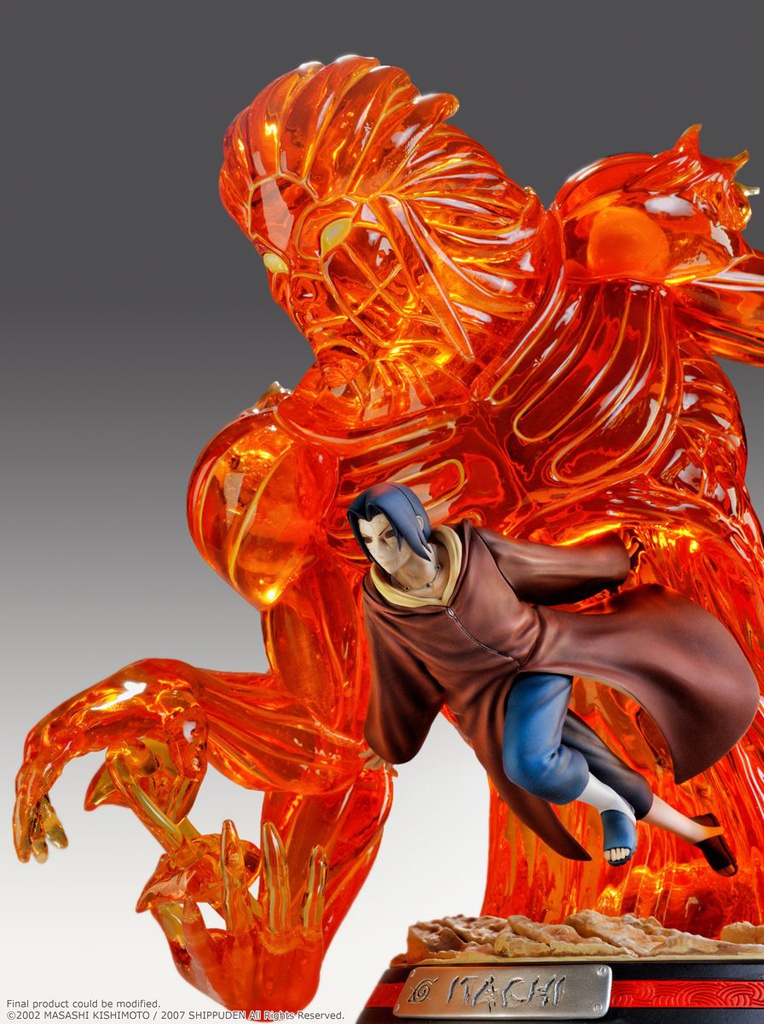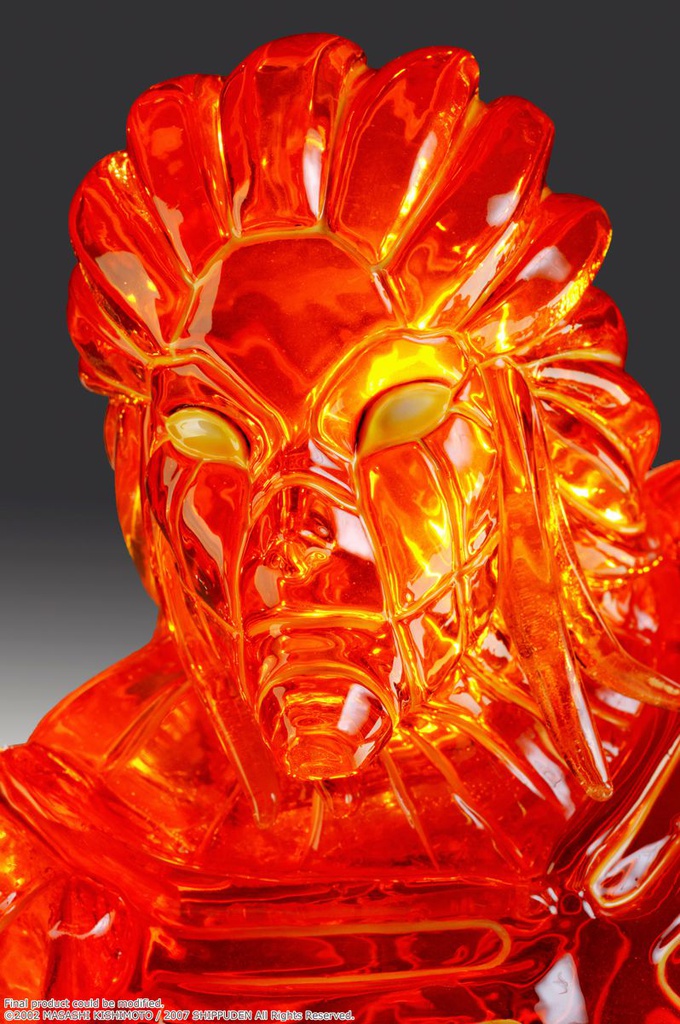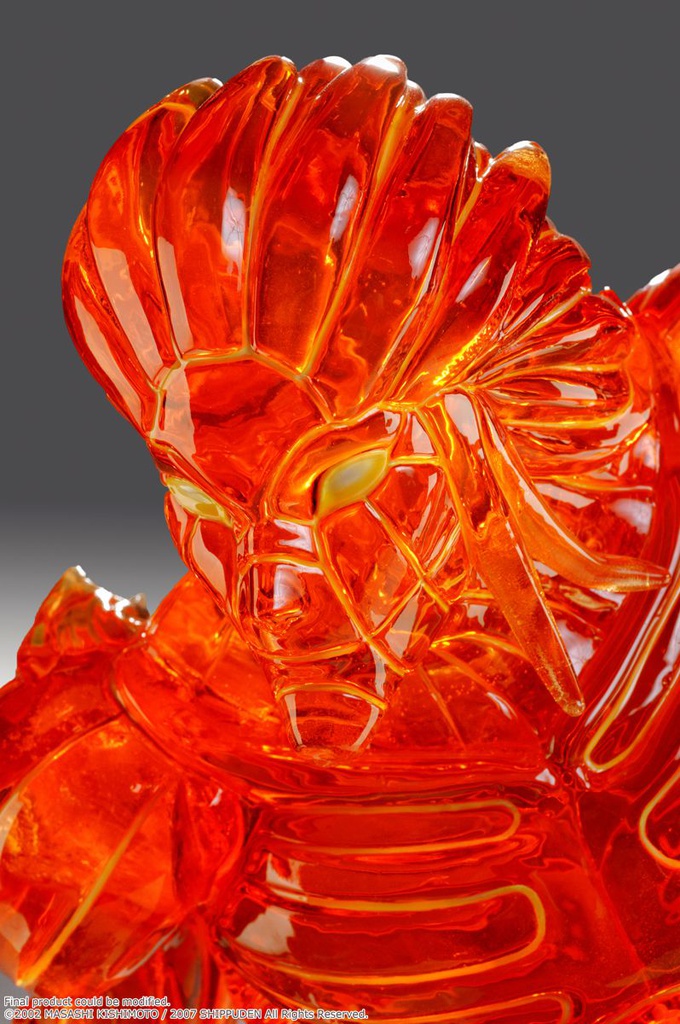 CARACTÉRISTIQUES
Artistic direction / 2D Concept:
Tsume Team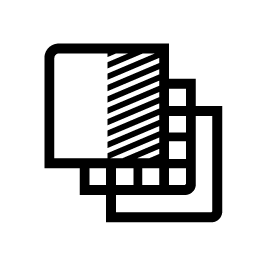 Resine - PVC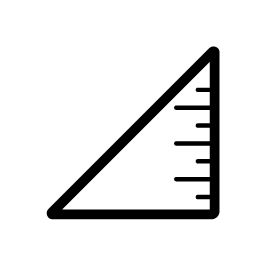 /

/

Numbered Edition: 800 pieces. Itachi Uchiha, from the anime Naruto Shippuden. Including: one Edo Tensei Itachi statue, its Susanoo spell and its base. High quality Packaging with serial number, limited serial metal plate.
Itachi Uchiha HQS by Tsume stages one of the most anticipated fights of the show: Uchiha brothers facing Orochimaru's disciple, Kabuto Yakushi! This one of a kind piece of art is an absolute must-have for any hardcore fan of the show!
Itachi
This Edo Tensei Itachi seems to fly with his gorgeous Susanoo technique. His eyes feature the Mangekyou Sharingan. Since he's not part of Akatsuki anymore, he wears a simple brown cloak with no special sign on it. Under the Worldly Resurrection (Edo Tensei in Japanese) spell, Itachi's skin is much sallow, his eyeballs are black and his face displays cracks… proof that he is no more alive. Itachi's sculpture is all about movement and dynamism to recreate the orginal show's mood. On the other hand, painting is focusing on creating an overall coherence with gradients, textures and painting effects. This whole work gives you an exceptional piece of art !
Susanoo
Itachi's huge spell – the Susanoo – is fully casted in a clear resin slightly painted in orange and where the joints and lines have been painted in yellow to emphasise the volumes. We chose to sculpt the Susanoo from his fight with Kabuto. As inspired from the anime version, this sculpture has 4 arms with 5 fingers hands. It's about 50 cm high and it gives the whole its majetsy!
Base
Itachi and his Susanoo are displayed on a rocky ground, broken by the fierce fight going on. Here and there, Susanoo's chakra is shooting up. The black base displays the typical colored band of our Naruto Shippuden' statues from the HQS by Tsume range. This time, the band is red, Itachi's color from his Sharingan or the clouds of his former Akatsuki cloak. Of course, you will find our usual nameplate with a metallic effect and Konoha's leaf symbol crossed out.
©2002 MASASHI KISHIMOTO / 2007 SHIPPUDEN All Rights Reserved.