Hello everyone,
We're meeting today to bring you seasonal news, so fresh news! Indeed, developments leading to change, Tsume redefines its range of HQS statues! Here are the new labels of the range and their classifications.
The ranges of resin statues by Tsume are currently distributed as follows:
-IKIGAI (our new and latest range)
-MUB (My Ultimate Bust)
-HQS (High Quality Statue)
-HQS + (High Quality Statue Plus)
The IKIGAI (1/6 scale mainly) and MUB (1/1 scale mainly) ranges will remain what they are and since nothing is lost but everything is transformed, it is the HQS and HQS + ranges that will be offered new appellations.
Indeed, the HQS + range will thus be replaced by several other HQS ranges depending on the characteristics defined and the ambition of the project. (The statues of the Saint Seiya HQS + diorama already released, in progress, as well as those to come, will remain in the HQS + range for the sake of homogeneity of the collection and the complete diorama).
The HQS range is thus divided into 3 different categories:
-HQS: this range corresponds to the current HQS range.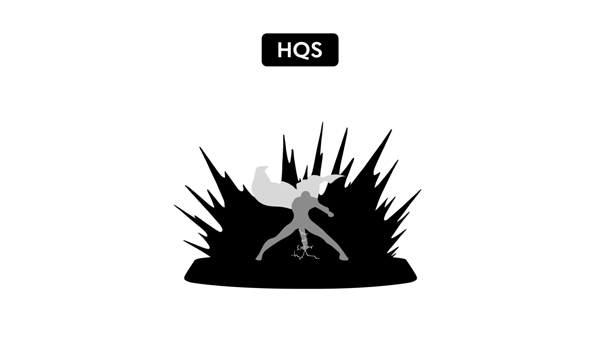 -HQS DIORAMAX: this range corresponds to an HQS statue whose diorama / decor / universe is of great importance because of its size, function, details and / or work done. The diorama / decor is essential here in the composition of the statue, it is the key element defining its intention.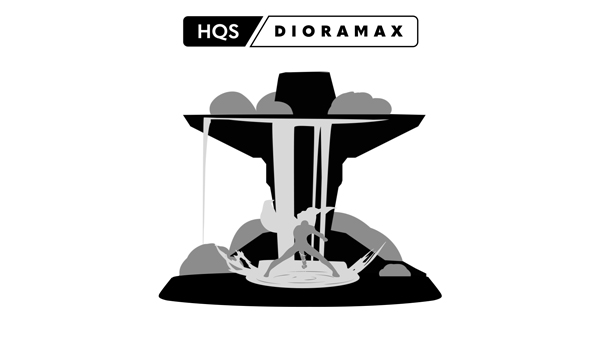 -ULTRA HQS
: this range corresponds to an HQS statue defined as being Non-Standard, whether by its disproportionate size, or by its aesthetics and / or its completely different / innovative concept, thus making it unclassifiable.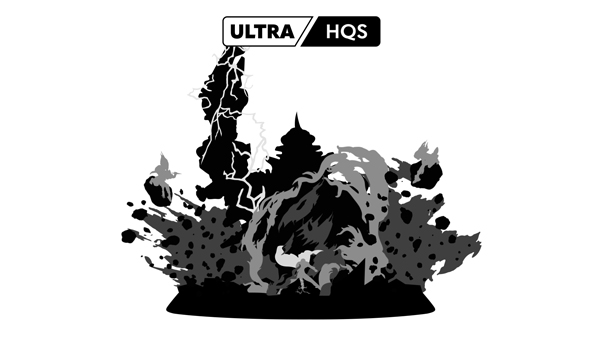 Then, once you know the ambition of the statue thanks to its different categories of HQS range, we decided to specify its scale behind each of them, so that you know at first glance which collection it is/ could match with. So, for example, those wishing to have a collection whose characters are all on the same scale can do so easily, knowing that the different categories can of course be mixed in the same collection.
Customers preferring to own a single-scale collection will thus be able to own statues from the HQS, HQS DIORAMAX and ULTRA HQS ranges, within their same collection.
The scales available for these HQS ranges will therefore be mainly: 1/4, 1/5, 1/6, 1/7 or 1/8. The different HQS ranges will thus appear definitively as below:

Thus, the name of the range of the statue will allow you to instantly know its ambition as well as its scale, allowing you to create varied and / or homogeneous collections, according to your preferences, so collections that suit you! (HQS + Ambition + Scale) As you can understand, our ranges of resin statues will now be divided and named as follows: IKIGAI, MUB, HQS (1/4 or 1/5, 1/6…), HQS DIORAMAX (1/4 or 1/5, 1/6…) and ULTRA HQS (1/4 or 1/5, 1/6…).
Finally, from now on, the numbered plates of the new statues of the HQS, HQS DIORAMAX and ULTRA HQS ranges, will have the same type of design as the plates of the previous HQS + statues, that is to say, numbered metal plates with a sculpt specific to the statue.
Now that you know almost everything, all you have to do is to stay well connected to discover these ranges with your own eyes!
See you ultra soon on social medias for some ultra news!
The Tsume team